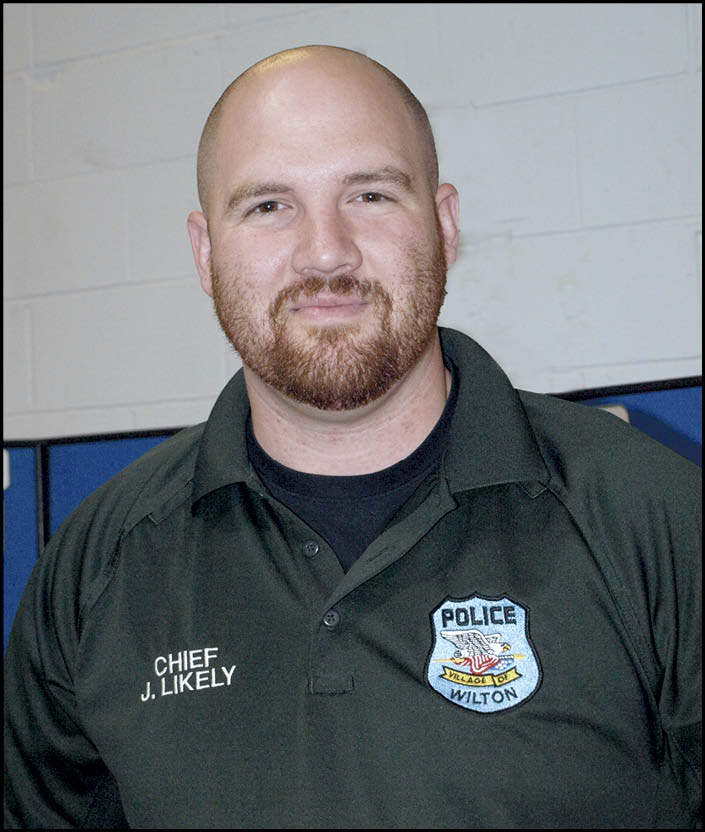 By JEREMY LIKELY | Tomah
Running for sheriff of Monroe County has been a remarkable experience. Not only has it allowed me the opportunity to challenge myself, but also it challenged the community to provide feedback on how they view the Monroe County Sheriff's office and their ideas on how we should operate in the future.
I have always strived both professionally and personally to treat all individuals in the same manner that I want to be treated. This simple philosophy has proven to be effective in my life and is evident through the strong relationships I have built in the communities I serve. In addition, much of my career success can be directly attributed to the theory of impartiality. When I worked as a corrections deputy at the Monroe County Jail, this skill was extremely beneficial. Anyone who has ever worked in the field of corrections understands that it is incredibly challenging due to the revolving door of the same individuals being brought in repeatedly.
One of the things I will change if elected sheriff is the resources available to incarcerated individuals. We as law enforcement officials cannot and will not arrest ourselves out of the current drug problem. We need to continue to move forward with rehabilitation efforts and have resources available for individuals suffering from substance abuse for them to become contributing members of society.
So, what does that exactly mean for you, the taxpayer of Monroe County? Well, it means that we need more resources for drug and alcohol counseling. We need more resources to treat individuals not only during the time of incarceration, but also after incarceration. Releasing an incarcerated individual back into the same drug-infested environment from which they came, with no resources or help, will continue to feed this vicious cycle and revolving-door philosophy.
Unfortunately, this policy for will not work for everyone, as some individuals are far beyond the realm of rehabilitation based on the crimes they committed; heinous criminals such as sexual assaulters, drug dealers and/or murderers fall into this category. However, this is the exact reason why our criminal justice system is structured how it is. Certain individuals should be punished appropriately within the limitations of the crime they committed. When evaluating the best course of action for our incarcerated individuals, there is not a one-size-fits-all approach. Drug users should not be classified in the same category as individuals who have committed heinous crimes. Substance abuse can be viewed as a sickness, and the actions of abuse can be reverted to get the individual back on a healthy track.
Most individuals who work in law enforcement find gratification in finding drugs, but it is not for the reasons one may think. We as law enforcement officers are constantly looking for drugs because we see the effects that drugs have on our community. The use of narcotic drugs is usually the main contributor to criminal activities here in Monroe County. Crimes such as property crimes, thefts and murders are typically linked to the use or sales of narcotic drugs.
The main reason why we law enforcement officers are looking for drugs is because we value human life, not because we find it exhilarating to "bust" individuals. If we can encounter an individual affected by drugs, we can hopefully help change their behavior by getting them on the right path to living a clean and sober life.
A Monroe County sheriff's candidate, Likely is the Wilton police chief and co-director of the Wilton Ambulance Service.