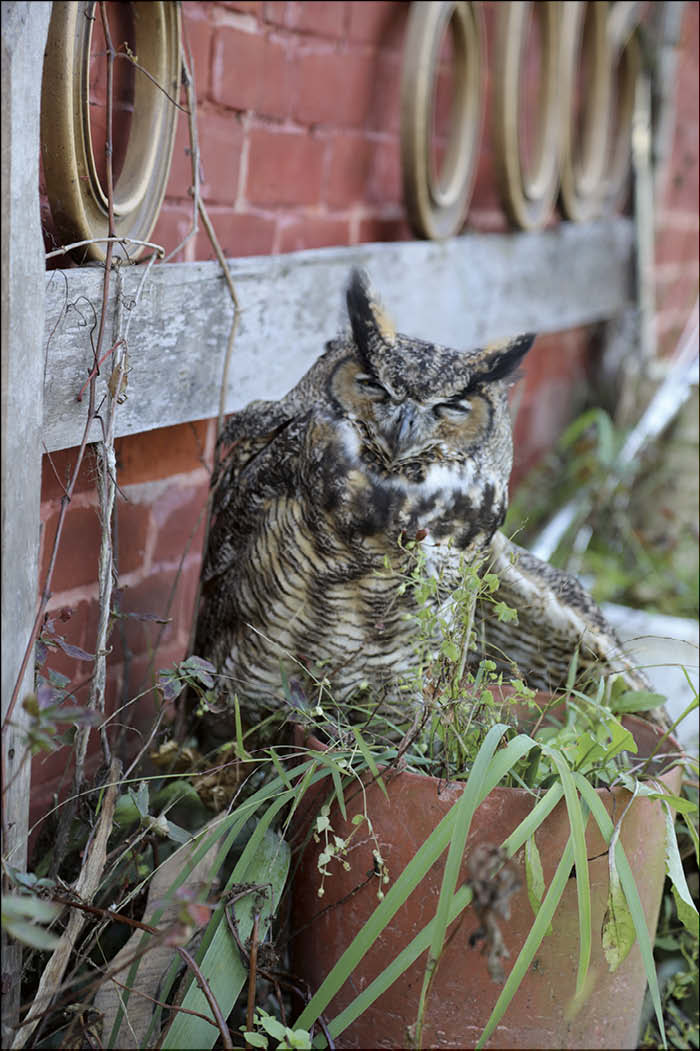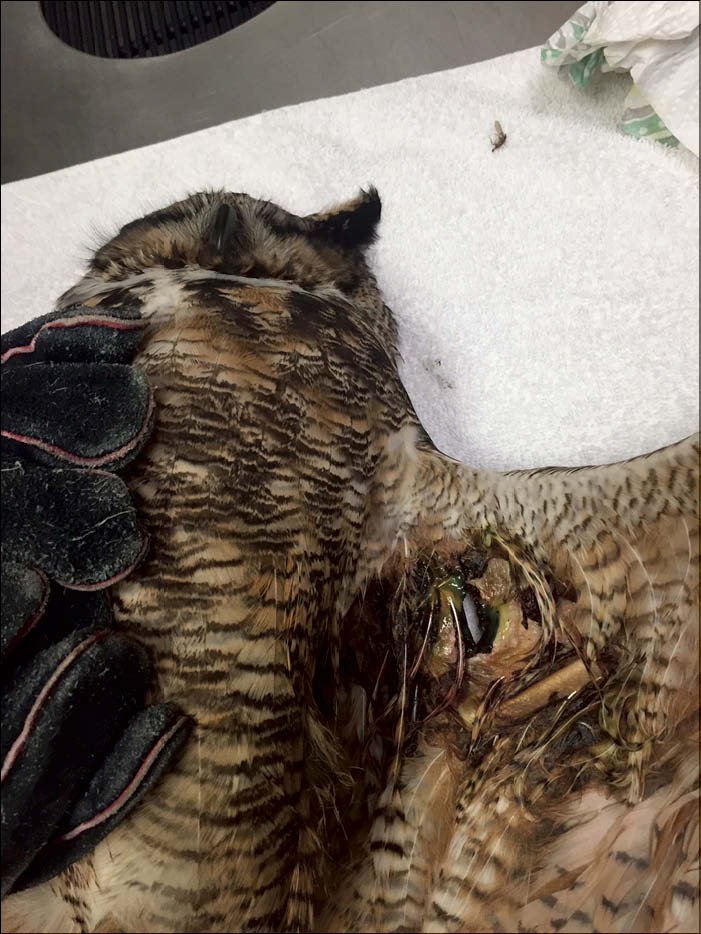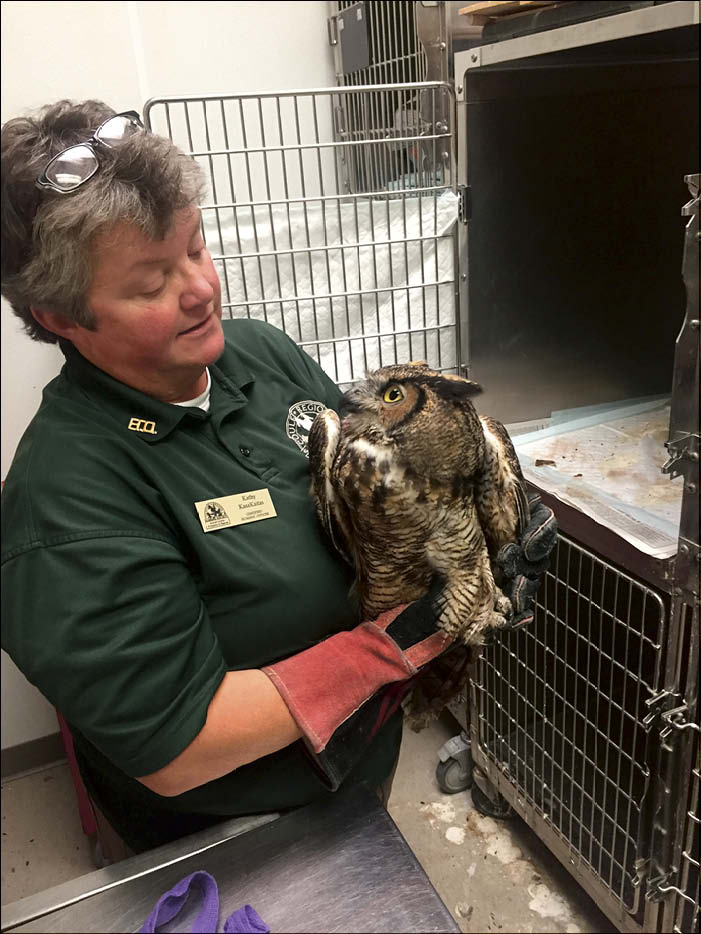 By KAREN PARKER
County Line Publisher Emeritus
UPDATE Oct. 25:
This week, the owl is eating on its own. He will have an x-ray soon to track the damages, with subsequent x-rays every two weeks.
Mr. Owl would appreciate a get-well card. You could toss in a few bucks to help with his care. Indicate it is for wildlife rehabilitation and mail to Mr. Owl, Coulee Region Humane Society, Animal Control Department, 911 Critter Court, Onalaska, WI 54650.
♦ ♦ ♦
The wounded great horned owl found in front of Main Street Market in Wilton on Tuesday morning, Oct. 16, is recuperating at the Coulee Region Humane Society in Onalaska, where it was taken by the DNR.
Although the DNR attributed the wound to a possible collision with a power line, Kathy KasaKaitas, animal-control supervisor for the humane society, thought it to be a gunshot wound. Her conjecture was later confirmed during a veterinarian's examination.
KasaKaitas has been cleaning the wound and treating it with antibiotics. She reported the wing was drooping badly, saying perhaps it was injured as the bird attempted to fly after being wounded.
Raptors have air sacs in the front and back of the bird's body, KasaKaitas. The air sacs are connected directly to the air spaces in the bird's hollow spaces or pneumatic holes in the bird's bones. The air in the hollow bones allows the bird more buoyancy during flight. The air passes back through the lungs and out again.
KasaKaitas said the biggest danger is that the infection could enter the lungs. She said the bird was very pale on arrival and has shown little interest in eating, although she has been able to rehydrate it.
The bird has a long road of rehabilitation ahead, but KasaKaitas was reluctant to say how long.
The County Line will continue to update this story as new information becomes available.