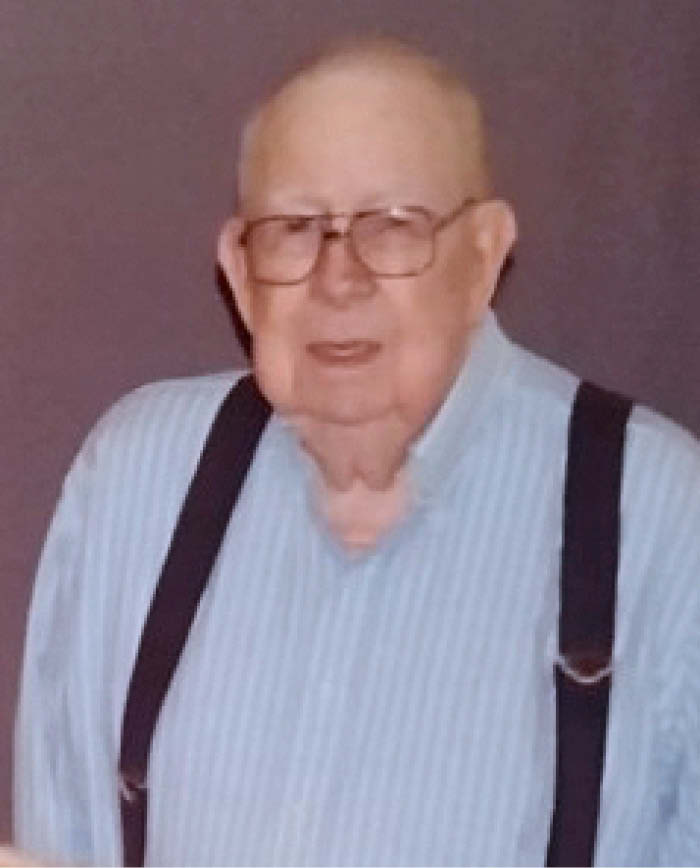 Gordon Ornes, 86, of Norwalk passed away peacefully at the Morrow Memorial Home in Sparta on Monday, Feb. 19, 2018. 
Gordon was born April 9, 1931, to John and Rose (Olsen) Ornes in Melvina, Wis. Gordon graduated from Sparta High School in 1949. On Sept. 2, 1953, Gordon was united in holy matrimony to Alrita Laufenberg at St. John the Baptist Catholic Church in Wilton. Gordon was drafted into the U.S. Army from 1954–1956, spending some time overseas in Japan.
He was a talented tool and die maker at Southside Machine in Sparta for many years. Gordon was a talented woodworker, and during his retirement, he spent countless hours creating keepsakes for family and friends.
He and Alrita spent as much time as they could going camping and traveling all over the United States. They were a great team when it came to fishing: Alrita caught the fish, and Gordon cooked them. When Gordon retired, he enjoyed his morning visits with the local coffee-clutch group.
He was a faithful member of the St. Augustine Catholic Church in Norwalk. He also was very active in the Norwalk Lions Club and the Catholic Order of Foresters. On Valentine's Day, five days ago, Gordon was chosen to be the Morrow Home 2018 Ambassador.
Gordon is survived by his wife of 64 years, Alrita; his son and daughter-in-law, John and Barb Ornes of Norwalk; his grandchildren, Matthew (Diana) Ornes of Sparta and Timothy (Sam Cushman) Ornes of Norwalk; his great-grandchildren, Kennedy, Lailah, Vanessa, Elliott and Josie; his sisters and brothers-in-law, Jane (Jerry) Darling of La Crescent, Minn., and Roger (Debra) Laufenberg of Janesville; along with many nieces, nephews, other relatives and dear friends.
Gordon was preceded in death by his parents; a grandson, Paul Daniel Ornes; and his siblings, Melvin (Alda) Ornes, Stanley (Bernice) Ornes, Oluf Ornes, and Irene (Lawrence Miller, and Lester) Mitchel.
A memorial Mass with military honors will be at 11 a.m. Friday, Feb. 23, at St. Augustine Catholic Church in Norwalk. Father Michael Klos will officiate. Burial will be held at a later time in the church cemetery. Family and friends are invited to pray the rosary at 9:30 a.m., followed by the visitation until the time of service at the church on Friday. The Torkelson Page-Smith Funeral Home of Sparta is assisting the family with arrangements. Online condolences may be offered at www.torkelsonfuneralhome.com.