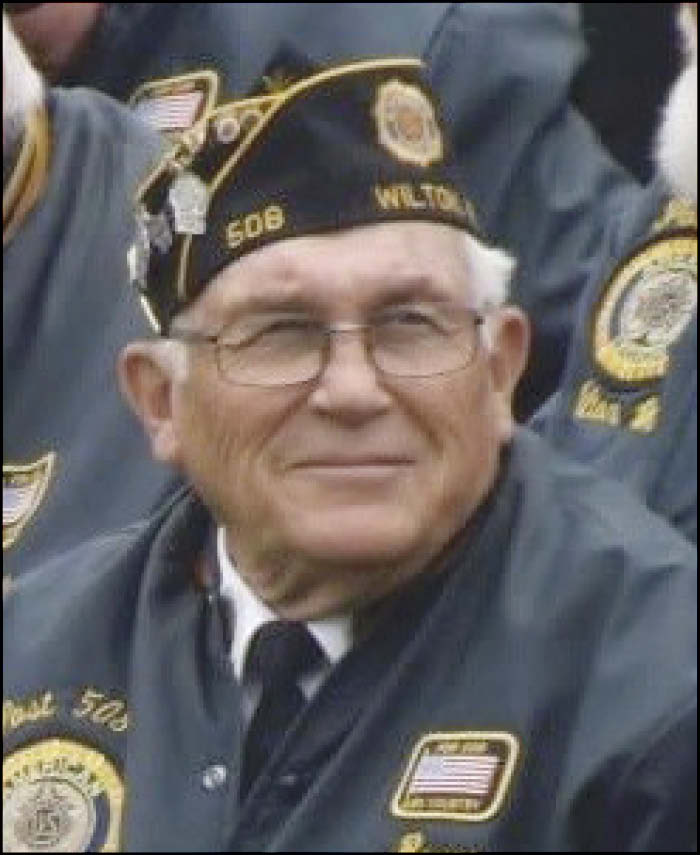 Gary L. Bever, 80, of Wilton died Monday, Feb. 22, 2021, at the Mayo Clinic Health Systems in La Crosse.
He was born to Carl and Freda (Brandau) Bever on March 28, 1940, at the Sparta hospital. He was a member of the Wilton High School graduating class of 1958. After high school, he joined the U.S. Army Reserves. He returned home and farmed on the family farm in the town of Wellington. He worked for DHI for over 40 years as a milk tester and retired in 2009.
Gary was united in marriage to Barbara Braund on May 29, 1976, at Grace Lutheran Church. He was an active member of the Hanson-Stark-Leith-Paeth American Legion Post 508 in Wilton and served as Commander from 1992–1998. He was a member of the Military Honors Team and the Veterans Memorial Community. He volunteered as a bartender and was known for making his Brandy Old-Fashioneds, telling stories, and singing the Jelly Roll song. He was a member of the 40 & 8 La Societe des Quarante Hommes et Huit Chevaux in Tomah. He was a member of St. Paul's Lutheran Church and a past member of the Wilton Fire Department.
Gary was an avid outdoorsman and enjoyed hunting and fishing and was a member of the PPHA. He also had a passion for painting and working with model trains. He was outgoing and friendly and loved to visit with friends and family. He was a proud grandpa. His grandchildren will always remember the times grandpa pulled them on his four-wheeler, took them fishing and hunting, and told them his great stories. He was a devoted husband and loving father, grandfather, brother, and friend.
He is survived by his wife, Barb, of 44 years, of Wilton. He is also survived by his daughter, Tanya (Scott) Niedfeldt of Sparta and her children, Carlee, Collin, Camden, Tamara, and Brianna; a son, Matthew (Tiffany) Bever of Tomah and their children, Lee, Tyler, and Jayden; a son, Brad (Janie) Bever and their children, Taylor and Callie; a daughter, Kelly (John) Ulrich and their children, Jared and Trevor; his great-grandchildren, Cash, Jaxton, Jett, Leia, and Link; a sister, Karen (John) Artz of Kendall; two brothers, Larry (Lorrie) Bever of Wilton and Greg (Nalani) Bever of Elroy; his brothers-in-law and sisters-in-law, Marion (Sherry) Dickson of Illinois, Betty Drews of Milwaukee, Dwayne Braund of Illinois, Steve (Jan) Braund of Illinois, Pat (Wayne) Connors of Reedsburg, Phyllis Braund of Wisconsin Dells, Deb (Morry) Paeth of Wilton, and Jerry Braund of Mauston; and many other relatives and friends.
He was preceded in death by his father and mother; his sister, Mary Louise Baker; four brothers-in-law, Lipscomb Baker, Dennis Drews, Jim Braund, and George Bothom; two sisters-in-law, Shirley Bothom and Nancy Braund; many aunts and uncles; and a special uncle, Wayne Brandau.
A funeral service will be at 11 a.m. Saturday, Feb. 27, at St. Paul's Lutheran Church, 401 Mill St., Wilton. Pastor Cathleen Morris will officiate. Burial will be in the church cemetery with military honors by Hanson-Stark-Leith-Paeth American Legion Post 508.
Relatives and friends are invited to call Friday, Feb. 26, at St. Paul's Lutheran Church from 4–8 p.m. and on Saturday from 10 a.m. until the time of the service. Those in attendance are encouraged to wear a mask and respect social distancing according to CDC guidelines. Online condolences may be sent to www.sonnenburgfh.com.
Online condolences may be sent to www.sonnenburgfamilyfh.com. The Smith-Nelson Funeral Home is assisting with the arrangements.