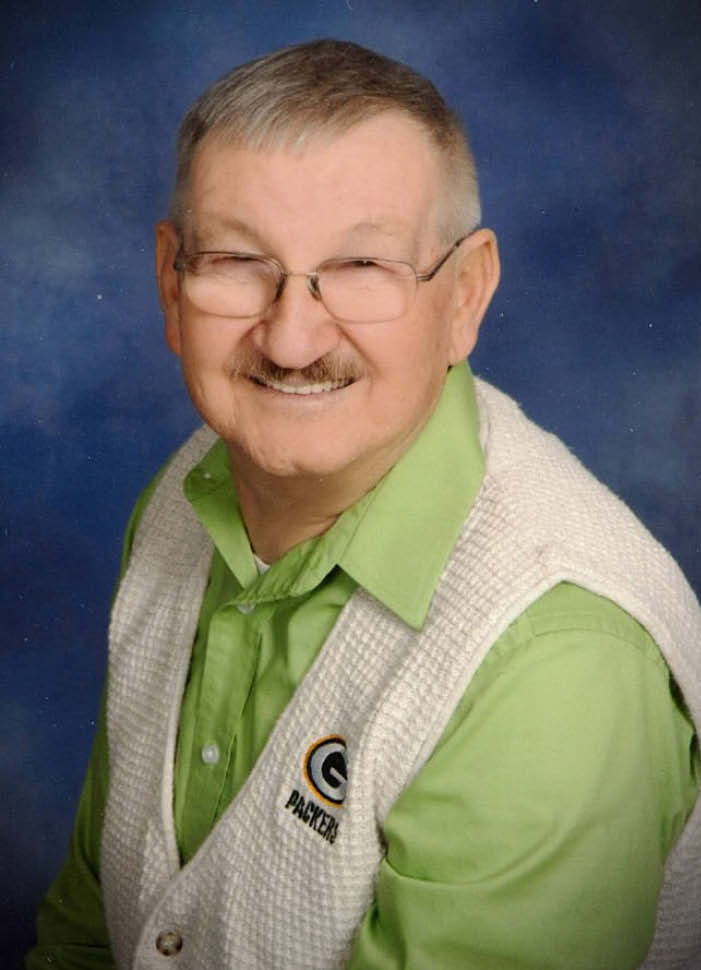 Frederick R. Moser, 81, of Kendall passed away Thursday, Jan. 25, 2018, at his home.
He was born Nov. 23, 1936, to Frederick and Barbara (Gundrum) Moser in Washington County, Wis. He was a member of the Slinger High School graduating class of 1957.
Fred helped on the family farm several years until enlisting into the Wisconsin National Guard. He was called up for active duty with the United States Army during the Berlin Crisis.
On April 22, 1961, Fred was united in marriage to his high school sweetheart, Noel Rita Sauer, at St. Peter Catholic Church in Slinger. For the better part of his life, Fred worked as a machinist; his employers were Chrysler Outboard in Hartford and Balax in North Lake.
Together, Fred and Noel resided in the Hartford area until their retirement in 2002. The love of the country life drew Fred and Noel to the Kendall area, where they have resided for the past 16 years. Fred enjoyed spending time gardening, tending to his flowerbeds and, earlier in life, fishing. He was very active in the William J. Schriver American Legion Post 309, serving as past post commander for nine years and a member of the post military honors firing squad for several years.
He was a faithful and active member of St. Joseph Catholic Church, participating wherever was needed. He enjoyed socializing with family and friends and sharing old stories of life on the farm. He was a devout family man, and spending time with his family, especially his beloved grandchildren, always brought a special joy to his life. He had faith "as big as a mountain," never boisterous, always humble and steadfast.
He is survived by his wife of 56 years, Noel of Kendall; his children, Mary (Randy) Montalbano of Mosinee, Wis., Jeffrey (Sandy) Moser of West Bend, Wis., Daniel Moser of New York, N.Y., Gregory (Cindy) Moser of Slinger, Wis., and Eric (Andrea) Moser of Thiensville, Wis.; nine grandchildren, Kaitlin and Allison Montalbano, Corey, Nicholas, Alex, Aubrey, Ashton, Roman and Sylvia Moser; his siblings, Bernadette Gindt, Frances Schneider and Rosemary (Fred) Peters; a brother-in-law, Roy (Kathleen) Sauer; and a sister-in-law, Jean (Joseph) Steier. He is further survived by many nieces and nephews who affectionately referred to him as "Uncle Fritzie," along with other relatives and friends.
He was preceded in death by his parents and his siblings, Joseph, Vincent, Alphonse, Johnny and Dorothy Moser.
 A Memorial Mass of Christian Burial will be at 11 a.m. Saturday, Feb. 3, at St. Joseph Catholic Church, 301 Spring St., Kendall, with military honors to follow. Burial will be at a later date in the church cemetery. Relatives and friends are invited for a time of visitation on Saturday at the church from 9:30 a.m. until the time of the service. The Smith-Nelson Funeral Home in Kendall is assisting the family with arrangements. Online condolences may be given www.sonnenburgfamilyfh.com.
Memorials in Fred's memory can be given at St. Joseph Catholic Church or the Leukemia & Lymphoma Society.