Festivity in Wilton
By County Line | Posted August 7th, 2019 |

Tweet
Wilton hosted its annual Wood Turtle Days last weekend.
October 11th, 2019
by
County Line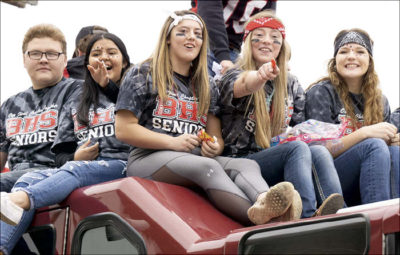 The Norwalk-Ontario-Wilton School District had its homecoming parade Friday in Ontario. Above: Seniors Clayton Gnewikow, Siara Vera Cruz, Ceara Kilfoyle, Hailey Schueller and Kendra Muehlenkamp ride in the parade.
---
October 11th, 2019
by
Chris Gough
Norwalk Village Board members have been trying the past few months to find money to help repair more than $51,000 in damages from last year's floods to seven sewer lines, two catch basins and a culvert.
---
Opinion