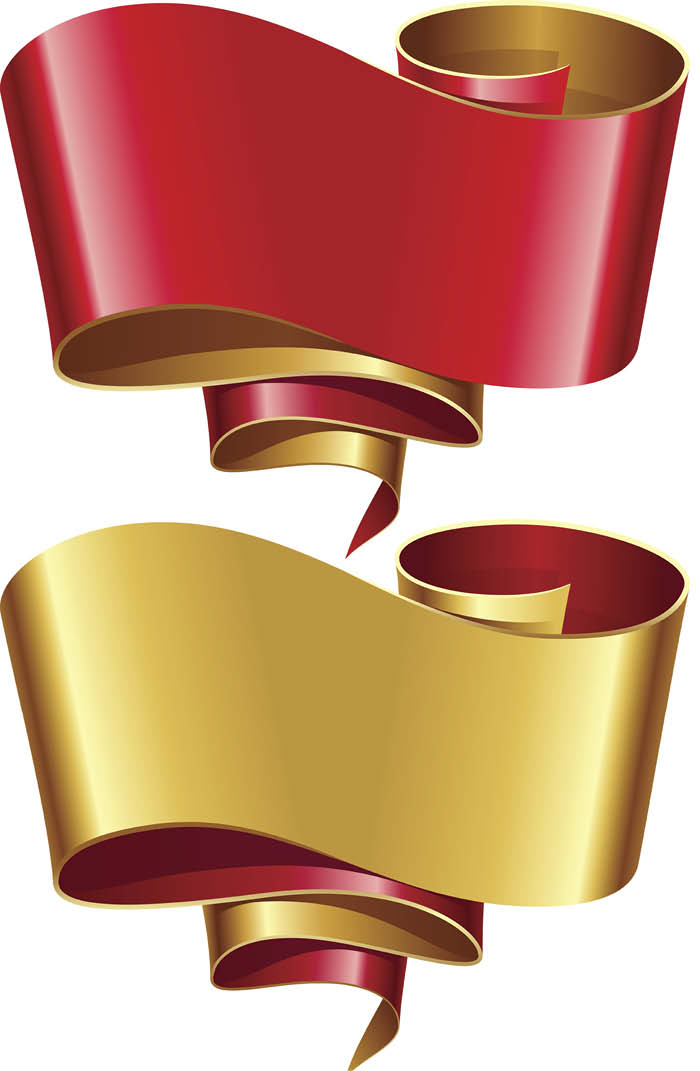 With caution and precautions to keep participants safe from Covid-19, the Elroy Fair held a modified event that involved youth exhibitors only at its junior judging event in June.

The Elroy Fair is a district fair, not a county fair. After canceling the fair to the public in May, two weeks passed before the fair board decided to hold a junior judging event only.
"Through communication with the health department, the city, and a compilation and sharing of a document that outlined all guidelines and procedures that would be followed when gathering for judging, planning went forward and a successful event was realized," according to a statement from the Elroy Fair Board.
Here is the list of champions and department winners for the Covid-19 edition of the Elroy Fair. A complete list of results can be found online at www.ElroyFair.com.
Dairy
Judged by Grant Fremstad of Westby
• Supreme Champion — Jaden Dreier of Norwalk, Brookwood FFA
• Holstein Champion — Jaden Dreier of Norwalk, Brookwood FFA
• Jersey Champion — Kyle Menn of Norwalk, Norwalk Clovers 4-H
• All-Other-Breeds Champion — Cora Brandau of Wilton, Brookwood FFA
• Champion-Grade Holstein — Stacie Kopenhafer of Wonewoc, Wonewoc-Center FFA
• Best Uddered Cow — Jaden Dreier of Norwalk, Brookwood FFA
• Best Bred & Owned – Spruce Cone Award sponsored by Joel Franke — Kyle Menn of Norwalk
• Champion Holstein Heifer — Matthew Roloff of Wonewoc, Wonewoc Badgers 4-H
• Champion Jersey Heifer — Breanna Anderson of Norwalk, Norwalk Clovers 4-H
• Champion, All Other Breeds, Heifer — Cora Brandau of Wilton, Brookwood FFA
• Champion Grade Holstein Heifer — Brennan O'Rourke of Tomah, Stepping Stones 4-H
• Champion-Grade Grazer Heifer — Tasha Reynolds of Camp Douglas, Orange Mills 4-H
• Dairy Showmanship, Senior — Peyton Clark of Wilton, Brookwood FFA
• Dairy Showmanship, Best Fitted, Senior — Peyton Clark of Wilton, Brookwood FFA
• Dairy Showmanship, Intermediate — Jaden Dreier of Norwalk, Brookwood FFA
• Dairy Showmanship, Best Fitted, Intermediate, Jaden Dreier of Norwalk, Brookwood FFA
• Dairy Showmanship, Junior — Brennan O'Rourke of Tomah, Stepping Stones 4-H
• Dairy Showmanship, Best Fitted, Junior — Matthew Roloff of Wonewoc, Wonewoc Badgers 4-H
Beef
Judged by Justin Tibbits of Mineral Point
• Grand Champion Steer — Clayton Walsh of Lyndon Station, Lindina Busy Bees 4-H
• Reserve Champion Market Beef — Jonathan Riley of Mauston, Blackhawk 4-H
• Grand Champion Female — Clayton Walsh of Lyndon Station, Lindina Busy Bees 4-H
• Reserve Champion Female — Sydney Cherney of Wonewoc, Lyndon Pioneers
• Angus Champion — Benjamin Knuth of Elroy — Lindina Busy Bees 4-H
• Hereford Champion — Isabell Kemper of Mauston, Lindina Busy Bees 4-H
• All-Other-Breeds Champion — Clayton Walsh of Lyndon Station, Lindina Busy Bees 4-H
• Commercial Champion — Sydney Cherney of Wonewoc, Lyndon Pioneers
• Beef Showmanship, Senior, Show Class 1 — Clayton Walsh of Lyndon Station, Lindina Busy Bees 4-H
• Beef Showmanship, Senior, Show Class 2 — Trenna Cherney of Wonewoc, Lyndon Pioneers
• Beef Showmanship, Intermediate — Morgan Firlus of Mauston, Lindina Busy Bees 4-H
• Beef Showmanship, Junior — Mariah Schwartz of Mauston, Lindina Busy Bees 4-H
• Beef Showmanship, Beginner — Kendyl Rowe of La Valle, Lindina Busy Bees 4-H
Swine
Judged by Brandon Bloom of Mineral Point
• Champion Hog — Trenna Cherney of Wonewoc, Lyndon Pioneers 4-H
• Reserve Champion Hog — McKenzie Andres of Lyndon Station, Lyndon Pioneers 4-H
• Swine Showmanship, Senior Show Class 1 — Allison Wallace of Lyndon Station, Lyndon Pioneers 4-H
• Swine Showmanship, Senior Show Class 2 — Trenna Cherney of Wonewoc, Lyndon Pioneers 4-H
• Swine Showmanship, Intermediate — Kylie Powell of Norwalk, Brookwood FFA
• Swine Showmanship, Junior — Kendyl Rowe of La Valle, Lindina Busy Bees 4-H
Sheep
Judged by Brandon Blume of Mineral Point
• Champion — Trenna Cherney of Wonewoc, Lyndon Pioneers 4-H
• Reserve Champion — Mariah Schwartz of Mauston, Lindina Busy Bees 4-H
• Champion Ewe — Trenna Cherney of Wonewoc, Lyndon Pioneers 4-H
• Champion Ram — Breanna Anderson of Norwalk, Norwalk Clovers 4-H
• Sheep Showmanship, Senior — Trenna Cherney of Wonewoc, Lyndon Pioneers 4-H
• Sheep Showmanship, Intermediate — Mariah Schwartz of Mauston, Lindina Busy Bees 4-H
• Sheep Showmanship, Junior — Kendyl Rowe of La Valle, Lindina Busy Bees 4-H
Goats
Judged by Boone Schmitz of Mineral Point
• Champion Dairy Goat — none shown
• Champion Meat Goat — Tessa Gehri of Wonewoc, Wonewoc-Center FFA
• Champion Market Goat — Tyler Schwartz of Mauston, Lindina Busy Bees 4-H
• Reserve Champion Market — Breanna Anderson of Norwalk, Norwalk Clovers 4-H
• Goat Showmanship, Senior — Tessa Gehri of Wonewoc, Wonewoc-Center FFA
• Goat Showmanship, Intermediate — Tyler Schwartz of Mauston, Lindina Busy Bees 4-H
• Goat Showmanship, Junior — Kendyl Rowe of La Valle, Lindina Busy Bees 4-H
Poultry
Judged by Jim Laatsch of West Salem
• Junior Show, Best-in-Show Poultry — Elizabeth Colwell of La Valle, Mauston TNT 4-H
• Junior Show, Reserve-in-Show Poultry — Mariah Schwartz of Mauston, Lindina Busy Bees 4-H
• Junior Show, Champion Chicken — Tyler Schwartz of Mauston, Lindina Busy Bees 4-H
• Junior Show, Champion Pigeon/Dove — none shown
• Junior Show, Champion Waterfowl — Mariah Schwartz of Mauston, Lindina Busy Bees 4-H
• Junior Show, Champion Market Poultry — Mariah Schwartz of Mauston, Lindina Busy Bees 4-H
• Junior Show, Champion Eggs — Lia Brunken of Reedsburg, Mauston TNT 4-H
• Poultry Showmanship, Senior — Elizabeth Colwell of La Valle, Mauston TNT 4-H
• Poultry Showmanship, Intermediate — Tyler Schwartz of Mauston, Lindina Busy Bees
• Poultry Showmanship, Junior — Lia Brunken of Reedsburg, Mauston TNT 4-H
Rabbits
Judged by Haley Birkholz Jewell of Warrens
• Junior Show, Best in Show — Mariah Schwartz of Mauston, Lindina Busy Bees 4-H
• Junior Show, Reserve in Show — Sophie Horn of New Lisbon, Lindina Busy Bees 4-H
• Junior Show, Champion Market Roaster — Mariah Schwartz of Mauston, Lindina Busy Bees 4-H
• Junior Show, Champion Market Fryer — Kyle Menn of Norwalk, Norwalk Clovers 4-H
• Rabbit Showmanship, Senior — Elizabeth Colwell of La Valle, Mauston TNT 4-H
• Rabbit Showmanship, Intermediate — Bridget Totzke of Mauston, Wonewoc Badgers 4-H
• Rabbit Showmanship, Junior — Kendyl Rowe of La Valle, Lindina Busy Bees 4-H
Dogs
Judged by Ilse Benson of Rock Springs
• Junior Show, Obedience, Beginner Pre-Novice — Kyle Menn of Norwalk, Norwalk Clovers 4-H
• Junior Show, Obedience, Pre-Novice A Gr. 3-7 — none shown
• Junior Show, Obedience, Pre-Novice A Gr. 8 and Above — none shown
• Junior Show, Obedience, Pre-Novice B Gr. 3-7 — Zaida Carpenter of Wilton, Norwalk Clovers 4-H
• Junior Show, Obedience, Pre-Novice B Gr. 8 and Above — Deena Degner of Hillsboro, Wonewoc Badgers 4-H
• Junior Show, Obedience, Novice A — none shown
• Junior Show, Obedience, Novice B — Brandy Worth of Camp Douglas Orange Mills 4-H
• Junior Show, Obedience, Graduate Novice — Kyle Menn of Norwalk, Norwalk Clovers 4-H
• Highest-Scoring Dog — Brandy Worth of Camp Douglas, Orange Mills 4-H
• Showmanship, First Year — none shown
• Showmanship, Second-Third Year — Zaida Carpenter of Wilton, Norwalk Clovers 4-H
• Showmanship, Four-Plus Years — Elizabeth Colwell of La Valle, Mauston TNT 4-H
• Best Junior Handler — Elizabeth Colwell of La Valle, Mauston TNT 4-H
Cats
Judged by Marie Preuss of Wilton
• Best in Show — Zoe Woods of Hillsboro, Syersville Starlets
Junior Fair Non-Animal Department Grand Champions
• Plant and Soil Science — Abby Frisk of New Lisbon, Orange Mills 4-H
• Flowers and Houseplants — Hannah Chegwidden of Mauston, Cheery 4-H
• Natural Science — Hannah Chegwidden of Mauston, Cheery 4-H
• Early Age — Arzaria Carpenter of Wilton, Norwalk Clovers 4-H
• Cultural Arts — Abby Frisk of New Lisbon, Orange Mills 4-H
• Photography — Hannah Chegwidden of Mauston, Cheery 4-H
• Woodworking — Abby Frisk of New Lisbon, Orange Mills 4-H
• Foods and Nutrition — Zoe Woods of Hillsboro, Syersville Starletts
• Foods and Nutrition, Monroe County Dairy Promotions — Paige Lowry of Necedah, Cheery 4-H
• Foods and Nutrition, Monroe County Dairy Promotions — Tasha Reynolds of Camp Douglas, Orange Mills 4-H
• Food Preservation — Hannah Chegwidden of Mauston, Cheery 4-H
• Clothing — Elizabeth Colwell of La Valle, Mauston TNT 4-H
• Knitting and Crocheting — Zoe Woods of Hillsboro, Syersville Starlett
Complete results can be found online. Visit www.ElroyFair.com and follow the links. Follow the Elroy Fair on Facebook at "Elroy Fair-Wisconsin."