Contributed by RYAN HENRY | Gundersen Health System
What'll be considered an anchor in the downtown area and a boost to the city's economy, Gundersen St. Joseph's Hospital and Clinics broke ground on its new outpatient clinic in Elroy on Feb. 1. A project in the works since 2016, the new clinic at the intersection of Main and Franklin streets will replace the aging facility on the northern edge of town.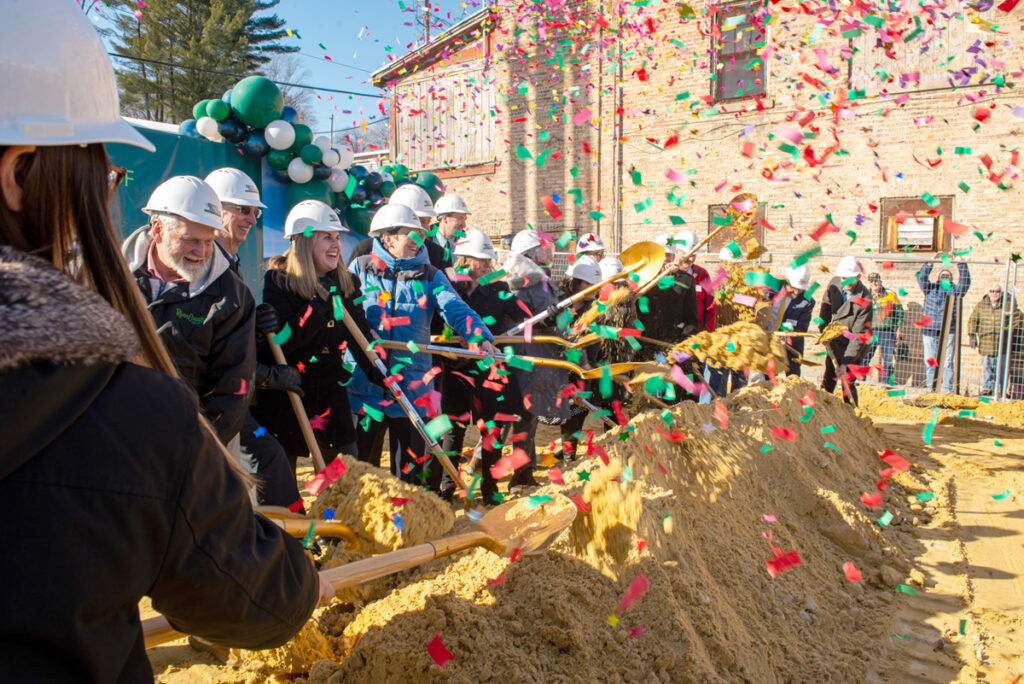 "This isn't necessarily just about building a clinic," said Gundersen St. Joseph community relations specialist Dan Howard. "This is about improving the economic health of downtown Elroy, and well as the physical health."
The building will be state of the art and the first within Gundersen Health System to eventually become 100% energy independent — meaning it will produce all the energy is consumes on site using geothermal and rooftop solar technology. It'll include nine exam rooms, a procedure room, a lab, and off-street parking, as well as a retail telepharmacy, in partnership with Peterson Pharmacy — also the first of its kind within Gundersen. Additionally, the clinic will feature a community room with after-hours access, available for local organizations to use for meetings and events.
On Feb. 1, officials at Gundersen St. Joseph's hosted a ceremonial groundbreaking across the street from the worksite in Royal Bank, where the nearly 150 people who attended could remain warm as they heard from the invited speakers, including former governor and Elroy native Tommy Thompson, newly elected Lt. Gov. Sara Rodriguez and Elroy mayor Karen Sparling.
Thompson began by recalling when Gundersen built a new hospital and clinic in Hillsboro in 2020. As appreciative as he was, he implored leaders not to forget about the needs in Elroy.
"We believed in our hometown, and we believed that we could build a clinic," said Thompson, a member of the Forward Elroy economic development group. "What better place than across from a brand-new bank. A brand-new bank and a brand-new clinic, and what happens? Elroy comes to life. Elroy starts again."
Forward Elroy played a pivotal role in securing the downtown location, fronting the money to tear down the blighted building that stood in its place. Another significant portion of money — $2.1 million — used to prepare the site came from a Healthcare Infrastructure Capital Grant Program through the state of Wisconsin. That same program also awarded Gundersen St. Joseph's $4.2 million toward building the facility.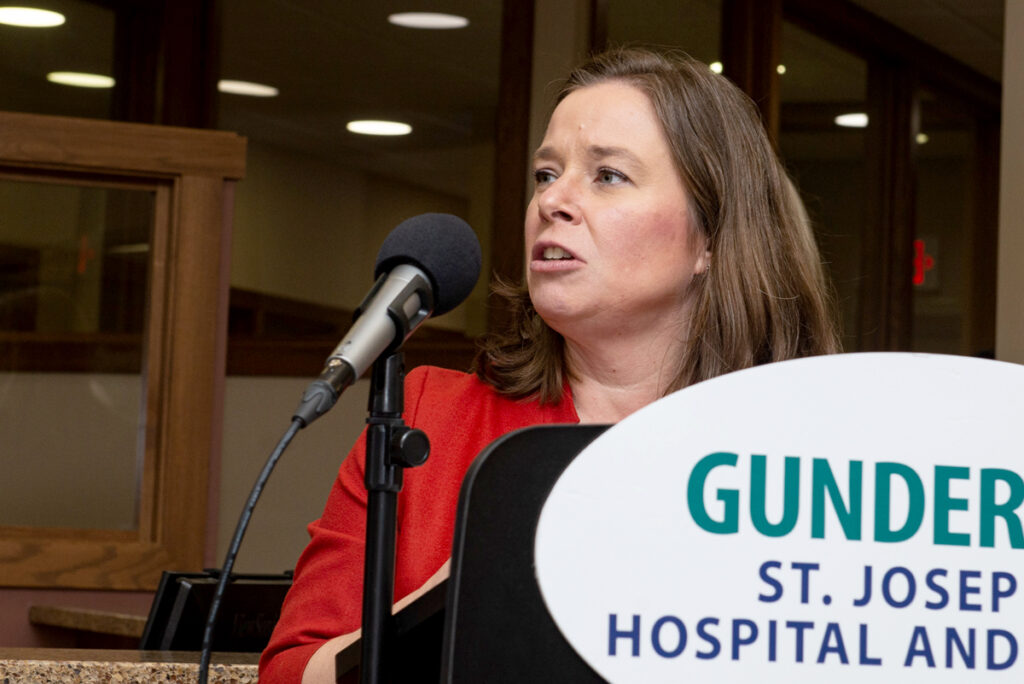 As a nurse who spent much of her career in healthcare, the need for access to high-quality care isn't lost on Lt. Gov. Rodriguez, who touted the capital grant program, created in 2021 by Gov. Tony Evers' administration.
"The state was happy to support this project with more than $6 million from the (grant program) to support this new clinic and ensure that folks don't have to travel far for critical care," Rodriguez said. "This new facility is going to bridge a gap, especially in rural Wisconsin and rural healthcare, and it will make a huge difference for the families here in Elroy."
It's a sentiment Mayor Sparling shares.
"For this clinic to come to fruition for us is truly amazing," she said, citing the hurdles the city had to overcome to make it happen. "For a little tiny town of 1,300 people, we are so excited to have this groundbreaking today because, ladies and gentlemen, it is happening, and it starts today."
Work on the clinic is expected to last throughout the year, with a move-in date before the end of 2023. Opportunities to make a gift to the project are available through the St. Joseph's Memorial Foundation. To learn more, call Dan Howard at (608) 489-8259.