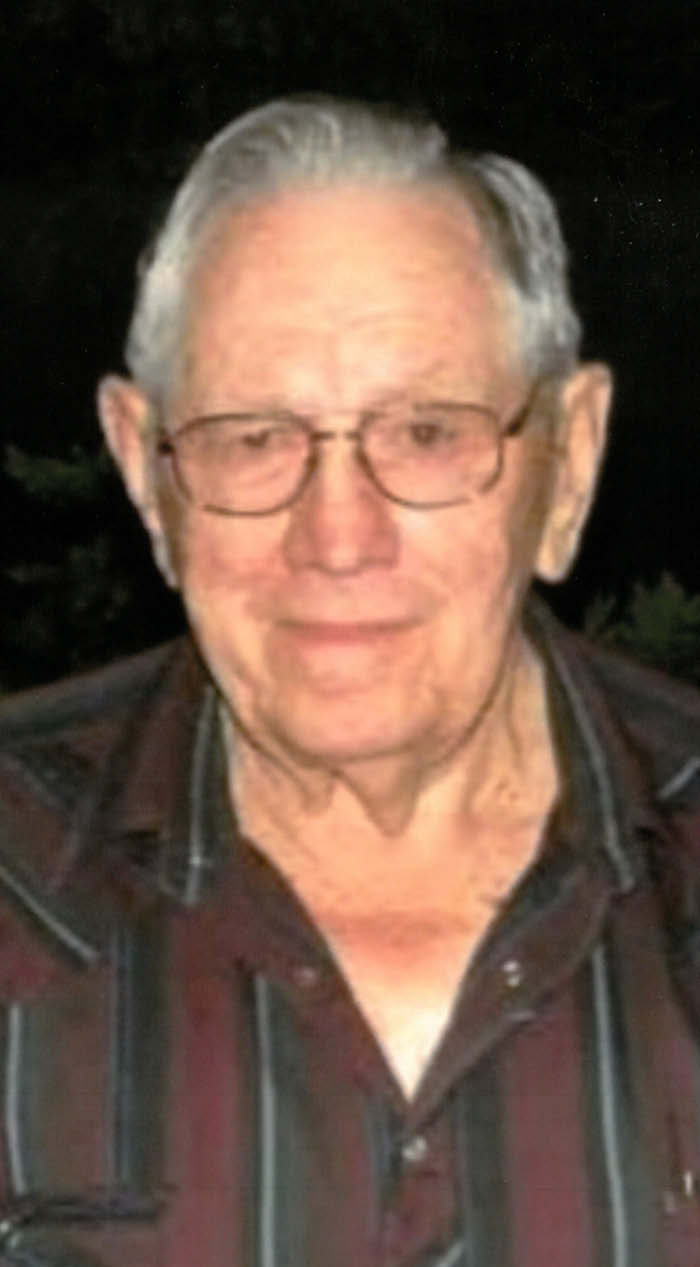 Duane "Speed" Evans died early A.M. April 5, 2020, and joins his wife Joy and son Greg in the Kingdom of Heaven. He will be deeply missed by friends and family, including his remaining children: Mickki Fisher, Randy Evans, Dan Evans and Jamie Evans.

Duane was born on Sept. 18, 1928, to Fred and Mary (Duane) Evans in Madison and graduated from Wilton High School in 1946. After graduation, Duane entered into the United States Army and proudly served his country during the Korean War. Upon his return home, Duane was united in marriage to Joy Lewis on March 2, 1954, in Dubuque, Iowa. She preceded him in death on Nov. 1, 2010.

Duane started the Wilton Bus Service and was also a volunteer fireman and later served as the Monroe County Fire Chief and as the Village of Wilton Fire Chief. He served as the Chief of Police of Wilton and as a Monroe County Sheriff Deputy. He worked for the Village of Wilton as the maintenance director, and once held the office of village president. He was a member of the Hanson-Stark-Leith-Paeth American Legion Post 508 and served as past post commander.

While he was not a man of many words, some considered him to be "old-fashioned," and from time to time he would come up with some corny jokes, but Duane always expressed himself by working hard to provide for his family. He was also a man of deep religious commitment. For most of his life, he attended weekly service at St John's Catholic Church in Wilton and shared his conviction with his family.

1 Timothy 5:8 tells us, "Anyone who does not provide for their relatives, and especially for their own household, has denied the faith and is worse than an unbeliever."

While Proverbs 22:6 says, "Start children off on the way they should go, and even when they are old they will not turn from it."

His surviving family are four children, Michelle (Marty) Fisher of Adams-Friendship, Randy (Lynn) Evans of Wilton, Dan (Jean) Evans Hortonville, and Jamie (Cori) Evans of Wilton; 12 grandchildren, Jim (Lisa) Udulutch of St. Germaine, Kim Calhoun of Marshfield, Amanda (Mike) Larson of Nekoosa, Lynn (Kevin) Lloyd of Evansville, Matt Evans of Janesville, Caitlin (Wayne) Forester of Gaffney, S.C, Kalab Evans of Charleston, S.C., Nick and Brad Evans of Wilton, Tyler and Alec Evans of Hortonville, and Colton Evans of Minot, N.D.; eight great-grandchildren, Greg, Elizabeth and Brandon Udulutch of St. Germaine, Shyler Calhoun of Nekoosa, Kyla and Lacey Lloyd of Evansville, Autumn Evans of Janesville, and Haeslee Evans of Hortonville; two sisters-in-law, Gay Paes of Georgia and Jeannie (Pat) Doyle of Brodhead; a brother-in-law, Rick Klein of Richardson, Texas; and numerous, nieces, nephews, other relatives and friends.

He was preceded in death by his parents; his wife, Joy; his son, Greg Evans; a brother and sister-in-law, Jack (Mary) Klein; along with brothers-in-law and sisters-in-law.

A private family memorial Mass will be held. A celebration of Duane's life with military honors will be announced at a later date. Online condolences may be sent to www.sonnenburgfamilyfh.com. The Smith-Nelson Funeral Home in Wilton is assisting the family with the arrangements.