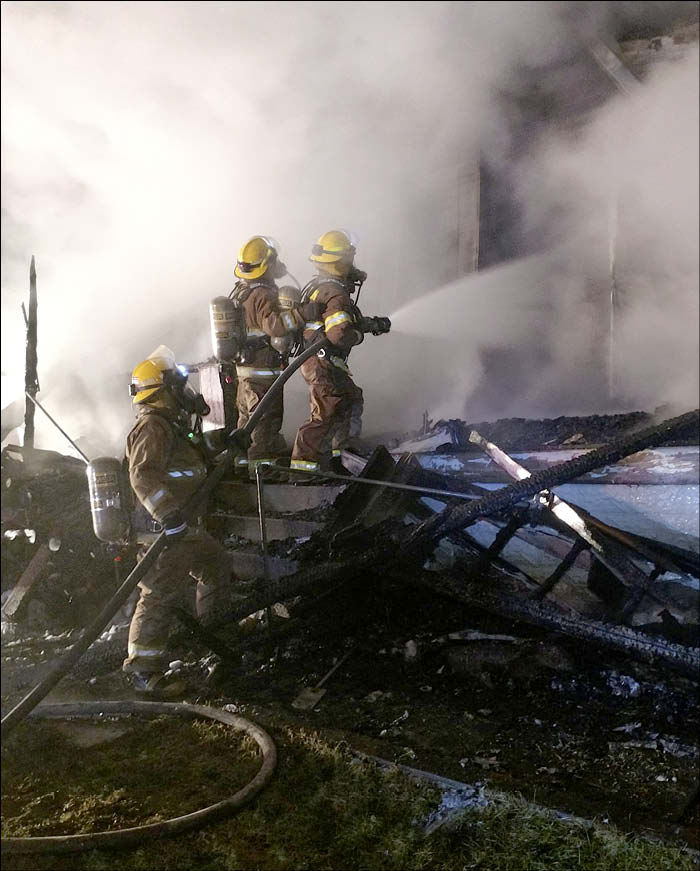 An Ontario building at the corner of Main and Garden streets was severely damaged late Dec. 12. Once the Baltz Store, the building served as Dave and Paula Bloor's residence, plus it housed the business Dave's Pool Room, which adjoined RiversEnd Bar via a beer garden. Also, the building was the Peeling Ceiling variety store in the 1980s and 1990s.
According to Ontario Fire Chief Kevin Knoll, the Ontario department arrived at about midnight, and then called for mutual aid from the Wilton and Cashton fire departments, staying on the scene until 6 a.m. The cause of the fire has not been determined, Knoll said.
Knoll noted that access to fire hydrants made it easier to save the structure despite the substantial blaze.
Owner Paula Bloor said that she and her husband were planning to keep the side of the building containing Dave's Pool Hall, but perhaps would demolish the more fire-damaged side, which included their residence. They lost many of their belongings in the fire. (Wilton Fire Department photo)