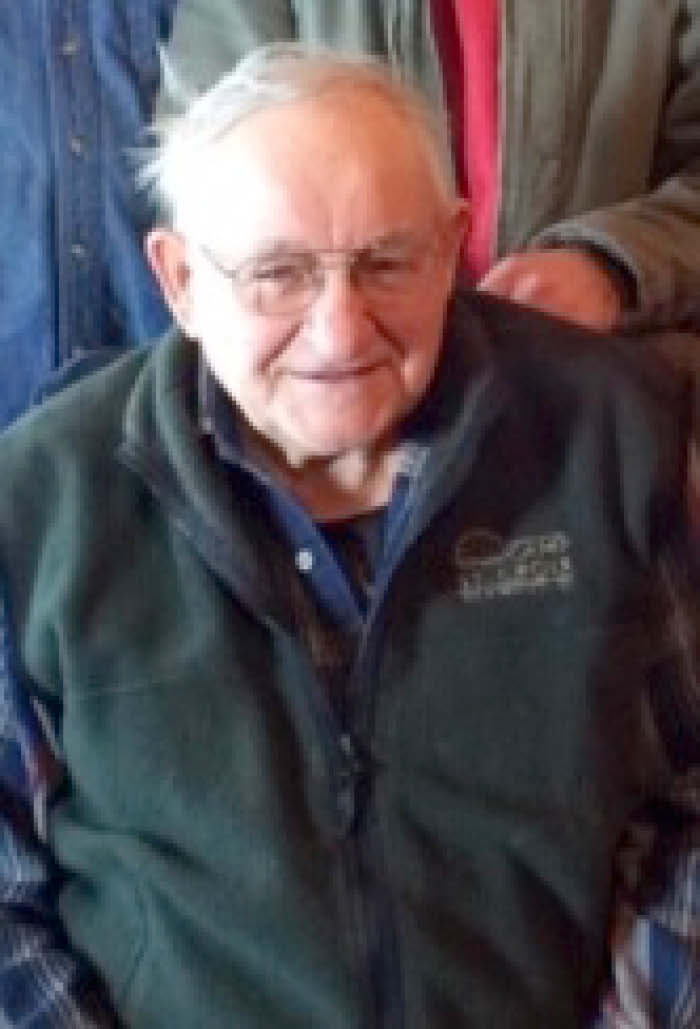 Donald Joseph Musbach, 86, of rural Norwalk passed away peacefully Saturday, November 9, 2019, at his home on Ridgeville.
Don was born April 16, 1933, in Port Washington, Wis., to Edger and Mabel (Damerow) Musbach. On Oct. 9, 1954, he was united in marriage to Jane F. Weiland at St. John's Lutheran Church in Port Washington. Don raised his family in Grafton, Wis. He worked at Hembel Implement and at his brother Roger's gas station as a mechanic. He played a role in local politics, serving on the town board for 10 years. On weekends, he would pack up the family and his steam engines that he had built, and they would go to Illinois for steam engine shows. He enjoyed taking his family camping. When he wasn't working on engines, he enjoyed being part of the Grafton dart league.
Don spent a lot of years driving north to go hunting, and that is when he found the farm on Summit Ridge. He moved his family here in 1976. Don worked at Northern Engraving for 29 years in the maintenance department.
When he was 14 years old, he built his first tractor. His farm on Summit Ridge was the home of many of his later built engines and machines. His daughter, Mindy, was his go-to for naming the tractors and cows; this was something he enjoyed. He was an expert mechanic who could fix just about anything, and he loved doing it.
When he lived on Summit Ridge, he began to get involved in local politics and was elected to the Ridgeville Town Board for 10 years. Don was a kind, gentle and caring man. He loved the land around him, his cows and tractors, and spending time sitting by his stove in his shop with his dog Max by his side. He enjoyed having his grandson Tyler by his side, cutting wood and helping with chores. Don cherished his family and time spent with all of them.
Don is survived by his children, Michael Musbach, Melody (Harold) Cleveland, Monica (Greg) Fortun, Marcy (Sandy) Musbach, and Mindy (Pete) Bullen; three grandchildren, Ryan Bullen, Tyler Fortun, and Jess (Thomas) Wan; one great-granddaughter, Claire Flock; a sister, Mary Ann Frerich; a brother, Richard (Evonne) Musbach; a sister-in-law, Jackie Musbach; a special friend, Ethel Greene; a good friend, Jim Erdman; and many nieces, nephews, other relatives, friends and his beloved dog Max.
Don was preceded in death by his wife, Jane; his parents, Edger and Mabel; his grandparents, Joe and Johanna Musbach and Otto and Lillian Damrow; and a brother, Roger Musbach.
A private family funeral and burial will be Thursday, Nov. 14, at Don's treasured farm.
His family would like to invite family and friends to a celebration of Don's life from 11 a.m. to 2 p.m. Thursday, Nov. 14, at the Club Oasis Supper Club, 11345 Hwy. 21, Sparta.
Online condolences may be offered at www.torkelsonfuneralhome.com. The Torkelson Page-Smith Funeral Home is assisting the family with arrangements.