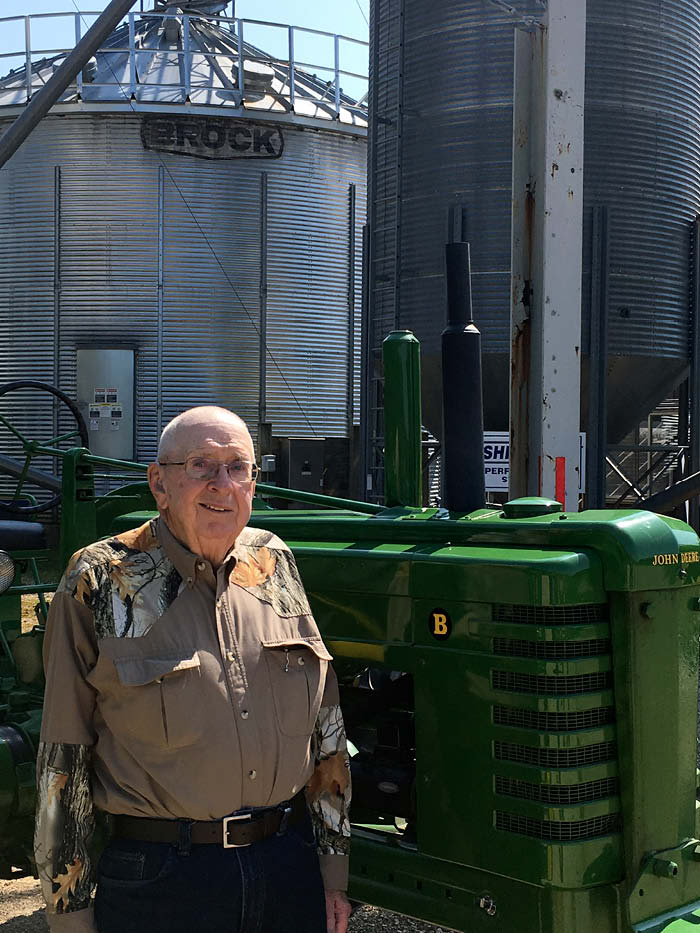 Donald D. Kortbein, 84, of Tomah passed away Wednesday, Feb. 12, 2020, at the Serenity House in Tomah.

Donald was born on the family farm on March 27, 1935, to William and Elvira (Ludeking) Kortbein. He attended Hillcrest Grade School and graduated from Tomah High School in 1952. He began his banking career right after high school graduation as a teller at Farmers & Merchants Bank in Tomah and completed his schooling through the UW-Madison Graduate School of Banking while working, and he retired after a 48-year career as CEO and president in 2000. During those years, he served on many local and state banking organizations and committees.

He was very community-minded, serving on the Monroe County Ag Society for nearly 60 years, 40 years of which he was treasurer, and as co-chairman of the Super National Tractor Pull. In 2010, he was inducted into the Wisconsin Association of Fairs Hall of Fame. He served on the Tomah Chamber of Commerce as a board member and president, received the Chamber's Community Service Award and its Distinguished Service Award, along with the Lifetime Achievement Award from the Tomah Convention and Visitors Bureau. He also was recognized by the Tomah Lions for his contributions and service to the agricultural community. He served on the Handishop board of directors and as president. He has been on the Tomah Hospital Board of Directors and Hospital Foundation Board. He also has served on the Tomah Recreation Park Board and Oak Grove Cemetery Board.

Don married Evelyn (LaFlash) on Sept. 21, 1957. They have one daughter, Suzanne of Warrens; a son, Tim (Joan) of Warrens; and two grandsons, Matthew and Mark of Warrens. He was a member of St. Matthew Lutheran Church of Warrens, where Don worked tirelessly to get the new church built and served on the church council. He was a devoted and loving husband, dad and grandpa. Don loved living on their farm and enjoyed all aspects of planting and harvesting crops. His greatest joy was seeing his son and grandsons get involved in the Tomah Tractor Pull and share his love for agriculture by continuing to operate their family farm.

He is preceded in death by his parents; an infant daughter, Jennifer; a brother, Robert; a sister-in-law, Charlene Kortbein, one infant brother; two sisters-in-law, Rita Gipp and Ree Cantrell; and three brothers-in-law, Darrell Downing, Bob Cantrell and Mike Gipp.

He is survived by his loving wife, Evelyn; his daughter, Suzanne; his son, Tim; his daughter-in-law, Joan; his grandsons, Matthew and Mark; his nephew, Greg Kortbein of Wilton; his niece, Cynthia (Rick) Erdman of Tomah; his sister-in-law, Judi Downing of Janesville; his brother-in-law, Lynn (Yvonne) LaFlash of La Farge; and many other relatives and friends.

Funeral services will be at 11 a.m. Saturday, Feb. 15, at St. Matthew Lutheran Church in Kirby. Pastor Kory Janneke will officiate. Burial will follow in the Oak Grove Cemetery in Tomah.

Family and friends are invited for visitation from 4–7 p.m. Friday, Feb. 14, at the Torkelson Funeral Home in Tomah. Family and friends also are invited for visitation Saturday from 9:30 a.m. until the time of service at the church.

Online condolences are available at www.torkelsonfuneralhome.com.