Delfina Maria "Del Marie" Hemmersbach, 87, passed away peacefully July 4, 2022. She was surrounded by her loving family. She had unending faith that she was going to be with the Lord, and that brings great comfort to all who love her.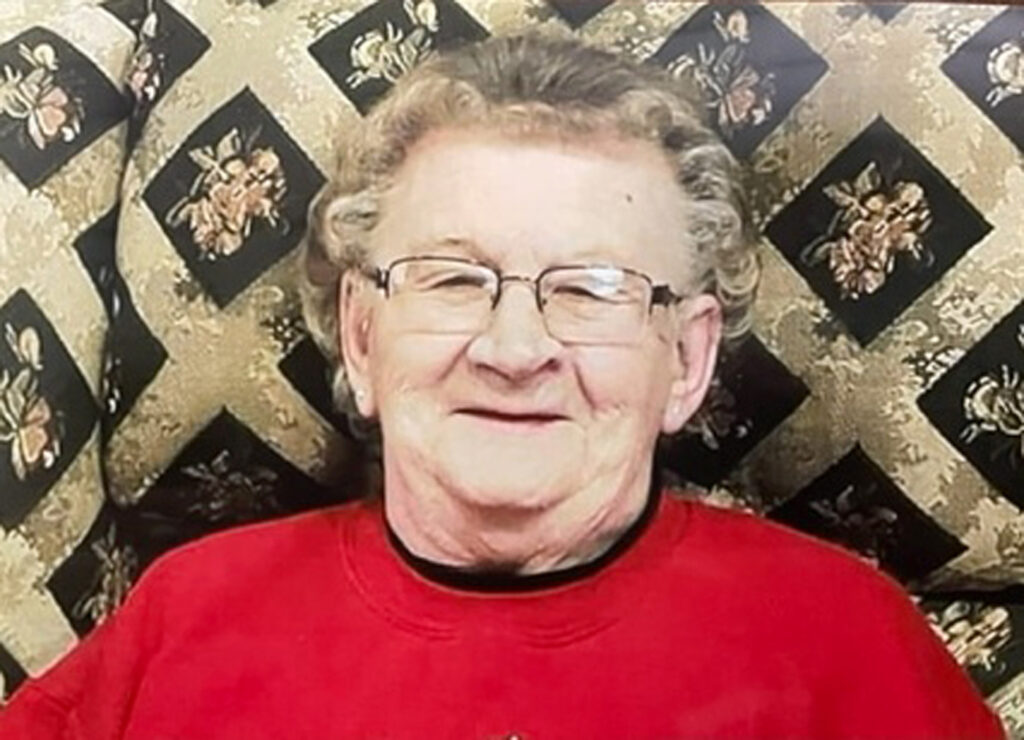 She was born to Herman and Margaret (Mlsna) Brueggen on May 2, 1935, and was one of 12 children. She attended Pine Hollow grade school near Cashton. She was raised in a very musical family, and although she did not play an instrument herself, she enjoyed many evenings of dancing.
She met her husband Arnold at a dance in Cashton. Arnold and Del Marie were married Feb. 27, 1957, at the Nativity of the Blessed Virgin Mary Church on St. Mary's Ridge. They farmed in Pine Hollow for a few years, and then moved to a beautiful farm on St. Mary's Ridge. They worked together on the farm until moving to Cashton in 1993. Del Marie enjoyed large gardens, canning, raising chickens, mowing her lawn, baking, singing in the church choir, and in her most recent years, playing dominos with her friends at Morrow Home. After her years on the farm, she worked at Norseland Nursing Home in Westby as a housekeeper. She touched the lives of so many during her time at Norseland. She was more than a housekeeper; she connected with the patients and families during some of the most difficult times of their lives.
Del Marie is survived by her children, Stanley (Lori) Hemmersbach of Westby, Donald (Barb Burnham) Hemmersbach, Dale (Sherri) Hemmersbach of Sparta and Jolene (Alex) Goodman of La Crosse; her nine loving grandchildren, Amanda (Valente Brito) Hemmersbach, Danilyn Hemmersbach, Dane (Brandy) Hemmersbach, Brittany (Tim) Herricks, Joshua (Anna) Goodman, Jacob (Hannah Witt) Goodman, Lexi (John La Brec) Goodman, Miranda (Dillon) Erickson, and Andrew Hemmersbach; and 14 great-grandchildren, Emma Solverson, Blake, Sydney, Levi, Lathan, Aspen, Paisley, Kaylee, Caleb Hemmersbach, Hagen Herricks, Grace, Delilah, Kenneth Goodman and Emberly Erickson.
She is further survived by her sister, Florentine Geier of Cashton; her brother, Willard, and his wife, Mary Ann Brueggen of Sparta; and her sisters- and brothers-in-law, Marie Brueggen, Betty Brueggen, Madonna Brueggen, Bonnie Hemmersbach, Kenneth Hemmersbach, Rosie Hemmersbach, Bob Dickman, Roger and Marian Hemmersbach.
She was preceded in death by her beloved husband, Arnold, in May 1996; two dear daughters-in-law, Kaye and Linda; a grandson, Adam Hemmersbach; her parents, Herman and Margaret Brueggen; her sisters, Delores (George) Leis, Bernadine (Leonard) Klinkner, and Angeline Dickman; her brothers, Silverius (Betty), Charles (Theresa), Philip, Harry, Roger Brueggen and an infant brother, Paul; and her brothers- and sisters-in-law, Bernice (Norman) Brueggen, LaVern (Cecilia) Hemmersbach, Hank Geier, Chuck Hemmersbach, Rita Hemmersbach, Eugene Hemmersbach, Evelyn (John) Bulman, and Clarence (Lorraine) Schroeder.
A Mass of Christian Burial will be on her grandson Adam's birthday, Friday, July 8, at the Nativity of the Blessed Virgin Mary (St. Mary's Ridge) Catholic Church in rural Cashton at 11 am. Burial will follow in St. Mary's Cemetery immediately following the service. Family and friends are invited for visitation Thursday, July 7, at St. Mary's Ridge Church from 4­–7 p.m., with a rosary starting at 4 p.m. Visitation will also be held Friday, July 8, from 9 a.m. until the time of services at the church.
The family is forever grateful to the friends and staff at Morrow Home Community in Sparta and Gundersen Hospice for the loving care and support Del Marie received.
Torkelson Funeral Home of Cashton, Wis., is assisting the family with arrangements. Online condolences may be offered at www.torkelsonfuneralhome.com.