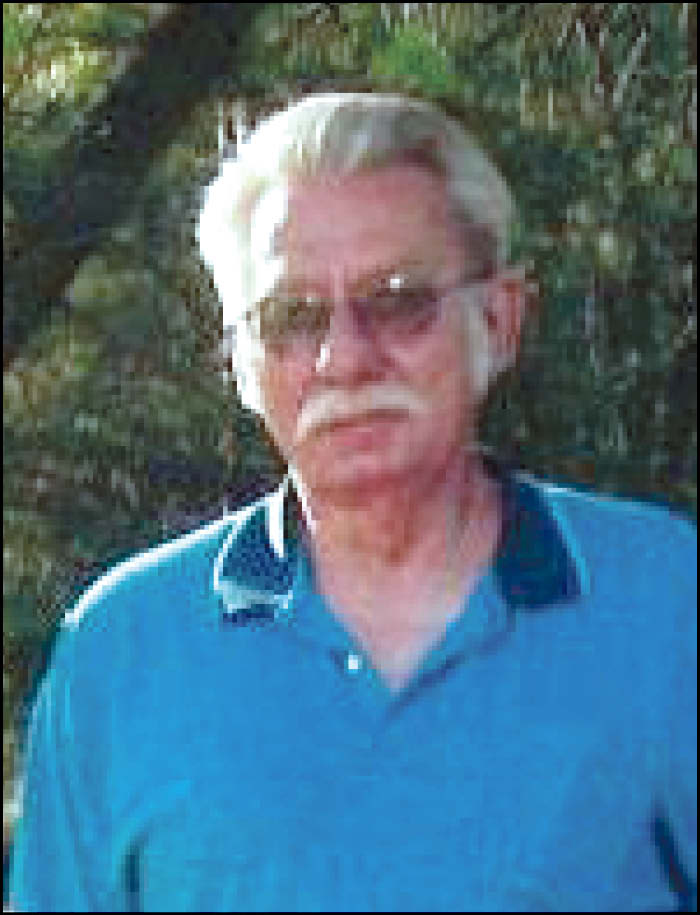 David Marshall Ehle, 78, of Oregon, Wis., died Sunday, Jan. 12, 2020, at St. Mary's Care Center in Madison, Wis.

He was born Sept. 18, 1941, to Stanley and Hazel (Hunter) Ehle in Woodstock, Ill. The family later moved to La Farge, where he met his love, Doris Coleman. On June 6, 1959, they were married.
David and Doris moved back to Woodstock, Ill., where they made their home with their two children. He worked as an over-the-road truck driver for many years. He also enjoyed woodworking when he had the time.
But once David became a grandpa, something changed for him. He decided the business of being grandpa would be the best job ever. Two of his grandsons lived close by for David to teach early on that a John Deere was the best of the best. When his granddaughter came to visit, he made sure she would embrace the love for the John Deere, too. The pedal tractors and fun toys made her a believer. Weekends were spent going to tractor shows, buying lawn tractors, fixing them up, and accumulating any and all John Deere collectables that they could find. Being a grandpa was the best job that he ever had.
David is survived by a son, Ronnie (Terry) Ehle, and a daughter, Carrie Ehle, both of Ontario; three grandchildren, Aaron and Jesse Utschig of Austin, Texas, and Sierra Ehle of Melrose, Wis.; one brother-in-law, Donny Coleman of Watertown, Wis.; a sister-in-law, Marlene (Jim) Scott of Mount Horeb, Wis.; along with other relatives and friends.
David was preceded in death by his wife, Doris, in July 2019; his parents; his mother- and father-in-law, Ray and Garnet Coleman; and a brother-in-law, Marvin Coleman.
Funeral services will be at 12 p.m. Saturday, Jan. 25, at the Grace Community Church in Ontario. Pastor Bruce Milleman will officiate. Burial will follow at Hilltop Rest Cemetery in Ontario. Relatives and friends are invited for visitation on Saturday from 11 a.m. until the time of service at the church.
The Torkelson Funeral Home of Ontario is assisting the family with arrangements. Online condolences are available at www.torkelsonfuneralhome.com.