Charles "Kent" Steinmetz, born on Oct. 23, 1940, passed quietly in his sleep on the night of Oct. 23, 2021. A gentle but strong man, Kent lived with undiagnosed cancer for quite some time and he put his walking shoes on for a marathon this fall. The beauty and quiet of the Kickapoo Valley Reserve was a sanctuary for Kent and his puppy dog.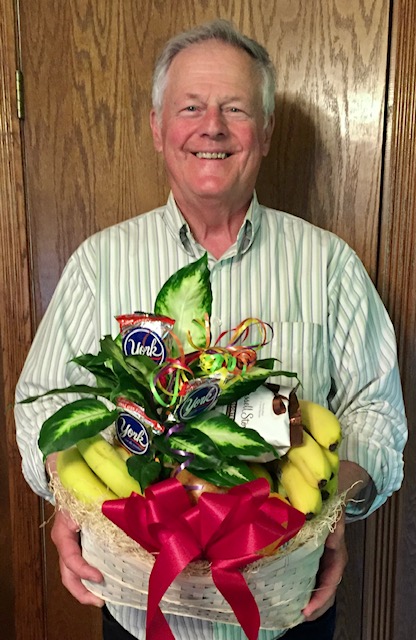 Kent graduated from La Farge High School in May 1958, married Joyce Nelson on June 21, 1958 (the longest day of the year), and started working at the La Farge State Bank in July 1958. Kent's love of his community created a quiet, behind-the-scenes fundraising enthusiast. He helped raise funds and awareness for things like the new gym floor, disc-golf park, and local businesses.
Kent served his La Farge as a Boy Scout leader, volunteer firefighter, Sunday School teacher, Village Clerk, and auction clerk. In his retirement, he volunteered (played cards, too!) at the Veterans Administration Hospital in Tomah. Kent was involved in many ways with the Bear Creek Cemetery for 54 years and will be placed to rest there. Kent also loved his Lord and Savior. He served his church, the United Methodist Church, for many years and most recently the Free Methodist Church, both in La Farge. Pastor Mark Phillips was a special friend to Kent, someone to laugh with and a great comfort to him.
Kent is loved and survived by his wife and best friend, Joyce; his daughter, Tracey Gran; three grandsons, Brandon (Stacey) Steinmetz, Keith (Allison) Steinmetz and Emery Gran; seven great-grandchildren, Myla, Pria, Olivia, Vada, Laila, Bennett, and Kolt; his brother, Brad (Carolyn) Steinmetz; his sister-in-law, Carole (N. Richard) Steinmetz; a niece, Caron (Dave) Steinmetz-McMichael; and one great-niece, Chloe.
Kent was preceded in death by his parents, Earl and (Bernice) Hope Steinmetz; his brother, N. Richard (Dick) Steinmetz; his son, Brian Steinmetz; and his nephew, Jonathan Steinmetz.
Per Kent's wishes, there will be no funeral service. In lieu of flowers or gifts, memorials in Kent's name can be sent to the La Farge Free Methodist Church or to the amazingly wonderful La Farge Area Ambulance Squad, which helped our family on this journey. Online condolences may be expressed at www.vossfh.com.