Local Weather
Archives
7 hours ago
by
County Line
It was many a year ago, but it remains burned in my memory. I was attempting to sell an ad to a local businessman, who casually turned me down, saying he would give his advertising dollar to my competitor.
---
July 27th, 2016
by
County Line
Phew, I had only a few days to catch my breath before the Democratic National Convention. You would think I was a political junkie, which I usually am not, but this election cycle is such a train wreck I can't take my eyes off of it.
---
July 21st, 2016
by
County Line
"The hour is late, but if all leaders in the moderate mainstream of the Republican Party will unite upon a platform, the moderate cause can be won."
---
July 13th, 2016
by
County Line
I stopped by the office to listen to the phone messages. Sure enough, there was one from the governor's office. It was no surprise to me, as Gov. Walker rarely makes a move without checking in with me first.
---
July 7th, 2016
by
County Line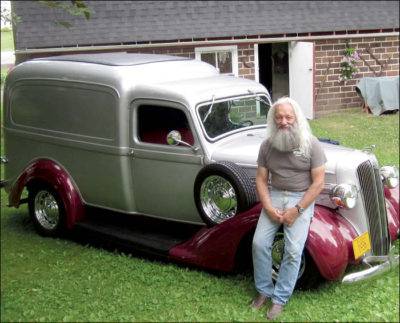 Just ask LaVern Beier, who is back in Wilton (again) to call on Pearl and maybe even stroke her luscious curves.
---
June 22nd, 2016
by
County Line
It is safe to say that no one alive today can recall when Ontario was not ground zero for the annual July 4 celebration.
---