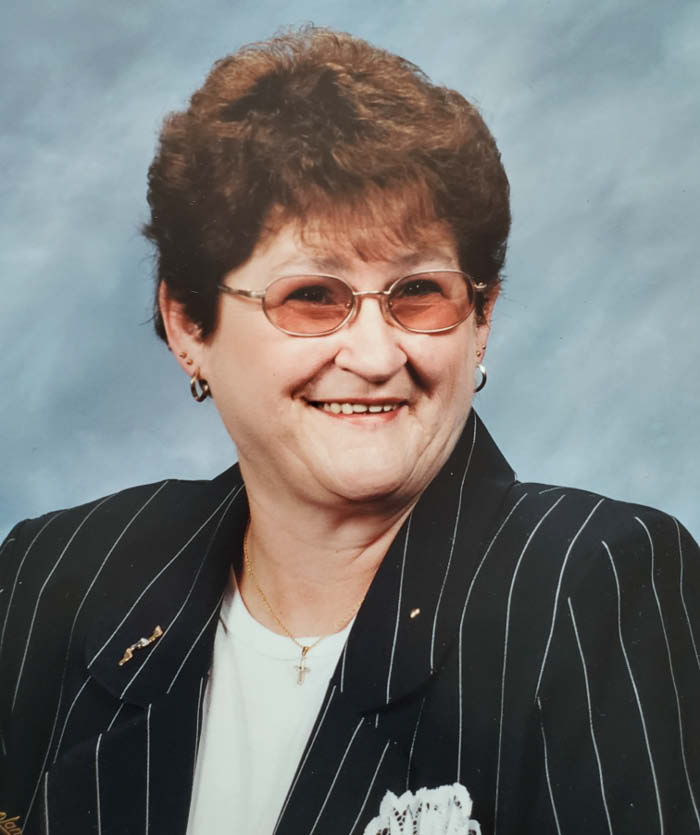 Caroline (Kari) R. Willis, 76, of Ontario passed away unexpectedly in Barron, Wis., on the afternoon of Feb. 23, 2021.

Kari was born Aug. 9, 1944, to Keith and Beatrice (Sheldon) Calhoon. Loving the area, she spent almost her entire life in Ontario. Once married and after having her two sons, she moved to Janesville, where she had her first daughter. After a couple years, Ontario called them back. She returned to Ontario and became one of the owners of the Diamond View Bar (currently Wildcat Bar & Grill). She also worked as a seamstress for Meca Sportswear. Kari then had her second daughter. After going their separate ways, and the selling of the bar, Kari worked many jobs. She was a bartender at Sullivan's Log Cabin, a waitress at the Kickapoo Paddle Inn, a clerk at Drifty's Fastrip, and a seamstress at Ho-Chunk, just to name a few. Another marriage extended her family, and she inherited four bonus daughters and one bonus son. Even after another separation, the extended family stayed close to her heart.

Her family and friends meant everything to her, and she cherished the time with her children, grandchildren, great-grandchildren, nieces, nephews, and so many others. Kari loved taking her father for car rides. She enjoyed her Saturday breakfast with her church family and on Sundays listening to her favorite pastor, Bob Streeter.

She is survived by her children, Tim Willis of Sparta, Ron (Tammy) Willis of Cashton, and Nikki (Wayne) Slaney of Chetek, Wis.; her bonus children, Debbie (Jim) Miller of Sparta, Jonie (Harry) Curtis of Ontario, Kim (Tim) Parker of La Farge, Kristi (Randy) Muehlenkamp of Sparta and Mavis Downing of Ontario; one brother, Gene Calhoon of Ontario; and two sisters, Kathy Downing of Ontario and Kay (Jim) Ziegler of Lewiston, Minn.; and so many grandchildren, great-grandchildren, nieces, nephews, aunts, uncles, cousins and friends, as well as her many grand fur babies.

She is preceded in death by her brother, Daryl; her father, Keith; her favorite fur baby, Molly; her daughter, Tami; her mother, Beatrice; and her bonus son, Mike.

Funeral services will be at 1 p.m. Saturday, March 6, at the Torkelson Funeral Home in Ontario. Pastor Bob Streeter will officiate. Burial will follow in the Billings Creek Cemetery. Visitation will be at the funeral home on the same Saturday, from 11 a.m. until the time of services. The Torkelson Funeral Home in Ontario will assist the family with arrangements. Online condolences may be offered at www.torkelsonfuneralhome.com.