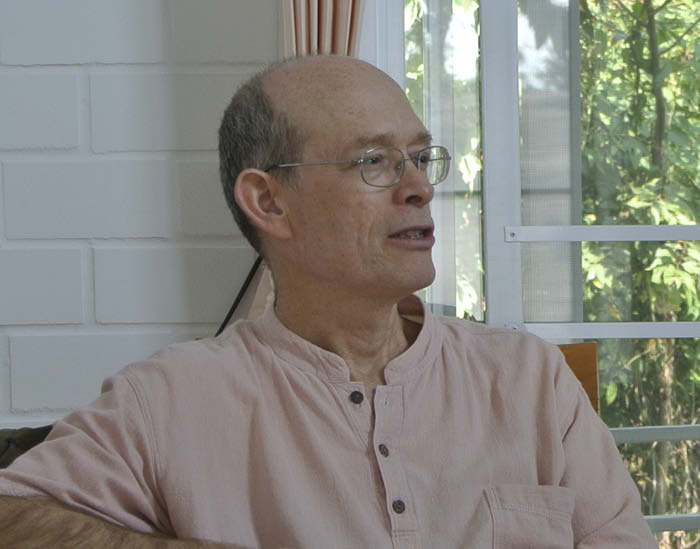 Santikaro, a Buddhist teacher from rural Norwalk, will give a series of talks starting Thursday, June 28, in Viroqua on the insights central to Buddha's awakening.

The talks and question-and-answer sessions will be from 7–8:30 p.m. at the Yoga for Life Studio, room 105 in the Landmark Building, 500 E. Jefferson St. Subsequent talks will be July 19, Aug. 16 and Sept. 20.

According to a press release prepared by organizers of the talks, "The teachings that arose from these insights, 'Under the Bodhi Tree,' are known as Dependent Co-Arising, and these insights help us live life fully yet without the struggles of egoism and possessiveness. They see experience in terms of natural processes rather than 'me' and 'mine.'"

"Under the Bodhi Tree" is a book edited and translated by Santikaro from talks of Buddhadasa Bhikkhu, with whom Santikaro studied and lived for many years.

The press release notes, "Buddhadasa questioned longstanding dogmas concerning dependent co-arising that largely turned a practical teaching into metaphysics. Seeking to recast these teachings in ways that empower us to shrug off egoism in this life, Buddhadasa courted controversy in service of Buddha's original message.

"You are invited to join us as Santikaro dives into this controversy and challenges us to see the true meaning of this vital Buddhist teaching. His talks will introduce you to the 'heart of Buddhist understanding' and study your own inner processes. Previous knowledge of Buddhism is not required; however, open-minded inquiry will be needed."

David Rhodes, author of 'Driftless' and 'Jewelweed,' says this about the book: "'Under the Bodhi Tree' came two days ago, and I plunged into it, headfirst, eager to be immersed in the carefully crafted language. And I've hardly come up for air since. Excellent book, well organized, with well-reasoned parsing of abstractions vital to our current mode of existence: form, consciousness, feeling, conditionality, and dependent co-arising. Of course, the concepts have a familiar, almost nostalgic resonance, calling to mind many happy times in the past, but they are also completely relevant and invade my current life with a new vibrancy that feels both nourishing and calm-releasing. Please convey my profound thanks to Santikaro."

Having read the book is not required or necessary; however, books will be for sale. There is no fee for the class, but you will be able to make a donation if you wish.

For more information or to register, contact Charlie Knower at [email protected] or (608) 637-6110.