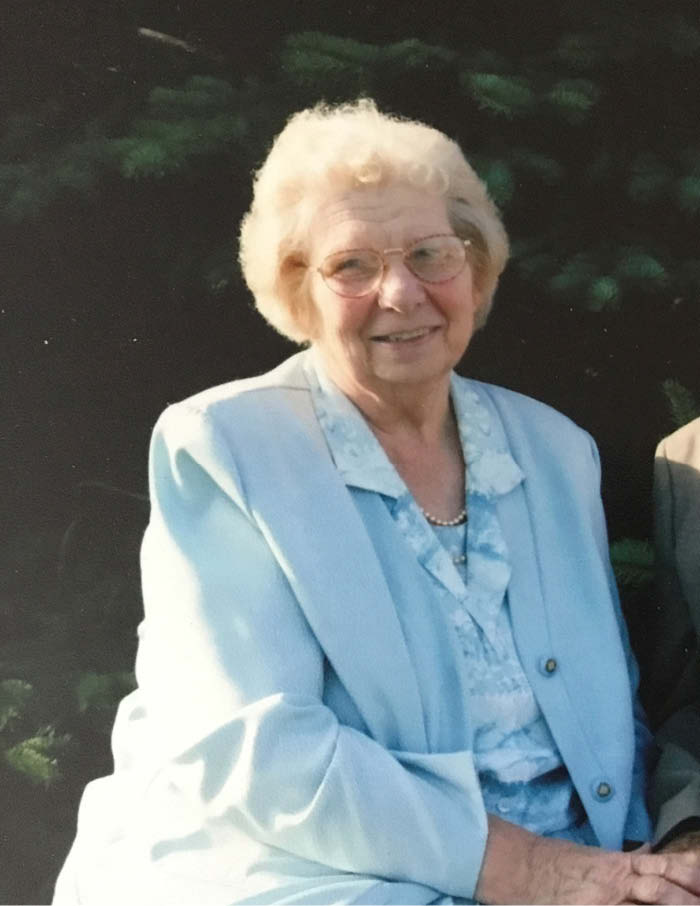 Betty J. Prell, 87, of Wilton died Friday, May 22, 2020, at Elroy Health Services. She was born on June 10, 1932, to Louis and Leona (Larson) Loging. She was baptized and confirmed at St. Paul's Lutheran Church in Hustler.

Betty was united in marriage to Floyd Prell on Oct. 7, 1950, at St. Paul Evangelical Lutheran Church in Hustler. Floyd preceded her in death on Nov. 26, 2014. They farmed together on several different farms before settling near Hoffman Corners in the town of Wellington. Floyd and Betty enjoyed traveling to the mountains, playing cards and spending time with their children and grandchildren. Betty especially loved completing jigsaw puzzles and usually had one scattered on a card table in the living room.
She was a faithful member of St Matthew's Evangelical Lutheran Church and active in the Ladies Aid. She was a devoted wife, a loving, mother, and grandmother who will sadly missed by all that knew and loved her.
She is survived by three sons, Conrad (Connie) of Hillsboro and Kermit (Brenda) and Marlin (Betty Mae), both of Kendall; a daughter, Genise (Scott) Witt of Ontario; 13 grandchildren, Bryan (Becky) Prell of Sauk Rapids, Minn., their children Aeryn, Joshua, and Levi, a granddaughter Elizabeth Prell of Hillsboro, and a grandson Nathan (Melissa) Prell and their children Autumn, Anaya, Emma, and Evelyn of Stevens Point, a granddaughter Tara (Shannon) Mayberry of Onalaska and their children Austine, Harmony, Draven, Sophia, and Sebastian, a granddaughter Shaunte` (Nick) Goins of Holmen, their children Taylor and Dustin, a grandson David (Jessica) Prell of Sun Prairie, their children Destiny, David, and Adeja, a grandson Mitchell (Amy) Prell of St. Charles, Minn., their children, Drake (great-granddaughter Aspen), Lydia, Reilen, grandsons, Charlie (Lynz) Prell of Carol Stream, Ill., and Tim Prell of Kendall, granddaughters, Melissa Prell of Sun Prairie, Nikki (Sam) Witt Penwell and their daughter Keira of Madison, Rachel (Derek) Salter of Verona, and Sarah (Aaron) Schmitz and their son Tanner of Ontario; one sister, Carmin (Ken) Nelson of La Crosse; two sisters-in-law, Janice Prell of Tomah and Gladys Loging of New Lisbon; and many other relatives and friends.
In addition to her husband, she was preceded in death by a great-grandson, Ryker Timothy Prell, and many brothers-in-law and sisters-in-law.
A private family funeral service was at 11 a.m. Sunday, May 24, at St. Matthew's Evangelical Lutheran Church, South Ridge. Pastor Larry Neitzel officiated.
The public was invited to the graveside services on Sunday, May 24, at the South Ridge Lutheran Cemetery. The public was encouraged to use CDC recommended guidelines for social distance and safety measures.
Online condolences may be sent to www.sonnenburgfamilyfh.com. The Smith-Nelson Funeral Home in Wilton assisted the family with the arrangements.