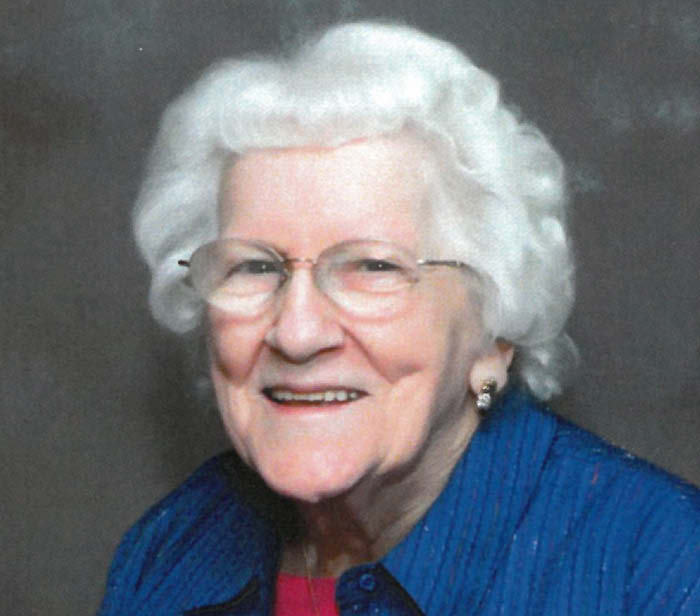 Bertha M. Fowler, 93, of Tomah died Wednesday May 13, 2020, with one of her daughters by her side, at the Morrow Home in Sparta.

She was born to Charles and Florence (Parker) Friedl on Aug. 5, 1926, in Elroy. She was united in marriage to Virgil Fowler on Dec. 29, 1944. They renewed their wedding vows on March 11, 1950, at St. Mary's Catholic Church and were married for 66 years. He preceded her in death on July 25, 2011. Together they lived in Pardeeville, Wyeville, Wilton and Ontario before residing in Tomah. She was a faithful member of St. John the Baptist Catholic Church in Wilton and later at St. Mary's Catholic Church in Tomah. Bertha was a selfless person who gave of herself as she raised her children. She and Virgil took in many foster children to provide them temporary, stable, loving homes until they were placed in their forever homes. She never turned anyone away. Friends and extended family members felt the love she gave.

She is survived by her children, Alan (Peggy) of Tomah, Nikki (David) Houzner of Elroy, Kay (David) Larson of Tomah, Todd (Beth Hanson) of Janesville, Duane of Tomah, Dennis (Tracy) of Kendall, and Lynn (David) Nuccio of Burnsville, Minn.; many grandchildren and great-grandchildren whom she loved very much; a brother-in-law, Harold (June) Fowler of Warrens; along with nieces, nephews, many other relatives and friends.

In addition to her husband, Virgil, she was preceded in death by an infant son, John; her parents; her siblings, Edna Miller, Floyd Friedl, Hazel Imhoff, John Friedl, Gifford Friedl, James Friedl, Russell Friedl, Robert Friedl, Margaret Johnson, and Norman Friedl; and many brothers- and sisters-in-law.

A private Mass of Christian Burial will be at 11:30 a.m. Saturday, May 16, at the Queen of Apostles Parish at St. Mary's, 315 W. Monroe St., Tomah. Monsignor Richard Gilles will officiate. Burial will in the Pine Grove Cemetery in the town of Scott.

In lieu of flowers, the family asks that donations be made to Chasing Daylight Animal Shelter. Please visit the Sonnenburg Family Funeral Home Facebook page to view. The Sonnenburg Family Funeral Home has been entrusted with arrangements and encourages you to sign the online guest book, leave memories and comforting messages to the family, and share photos on its website at www.sonnenburgfamilyfh.com.