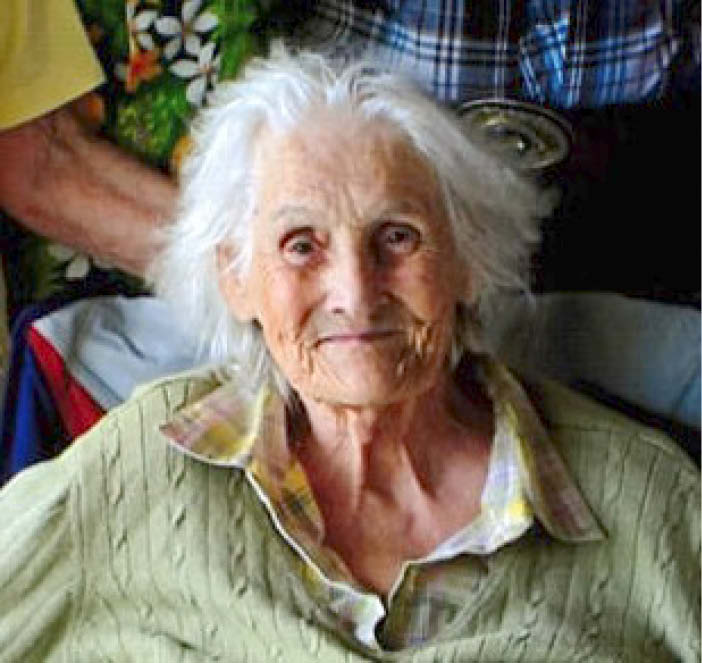 Bernice M. Osgood, 94, of Wilton died Thursday, April 25, 2019, at the Bethel Home in Viroqua.
She was born Oct. 25, 1924, to Warren and Hazel (Parr) Calhoon in Dell, Wis. She was a member of the Tomah High School graduating class of 1942. After her graduation, she was united in marriage to Edward Osgood on March 22, 1946. He preceded her in death on Aug. 5, 1997. They moved to Milwaukee before traveling out West, where they lived in Arizona and California. In the early 1990s, they moved back to Wilton.
Bernice enjoyed working with her hands and enjoyed sewing. She was an excellent cook. Her favorite hobby was visiting with her friends and talking on the phone. In her younger days, she loved to dance to polka music and attended many barn dances. Bernice had an adventurous spirit; she was kind and sweet. She will be sadly missed by all that new and loved her.
She is survived by a daughter, Patricia Copeland of Pocatello, Idaho; a son, Lon (Lynn) Osgood of Oregon; a granddaughter, April (Dallan) Woodland of Pocatello, Idaho; a grandson, Marc Osgood of Oregon; two great-grandchildren, Zaphriel and Kaylee; a brother, Jack (Marilyn) Calhoon of Wilton; a sister, Bess (Leon "Duke") McElhose of Ontario; a brother-in-law, Lester Phelps of Janesville; and many nieces, nephews, other relatives and friends.
In addition to her husband, Ed, she was preceded in death by her brothers and sisters-in-law, Keith (Beatrice) Calhoon, Dennis Calhoon, James (Tina) Calhoon, and Roger Calhoon; and three sisters and brothers-in-law, Lorraine (LaVern) Schmitz and Claude Wruck, LaVon (Delbert) Sheldon, Janet Calhoon.
A memorial service will be at 3 p.m. Wednesday, May 1, at the Smith Nelson Funeral Home, 702 Center St., Wilton. Pastor Bruce Milleman will officiate. Burial will be at a later date.
Relatives and friends are invited to call on Wednesday from 2 p.m. until the time of the service. Online condolences may be sent to www.sonnenburgfamilyfh.com.