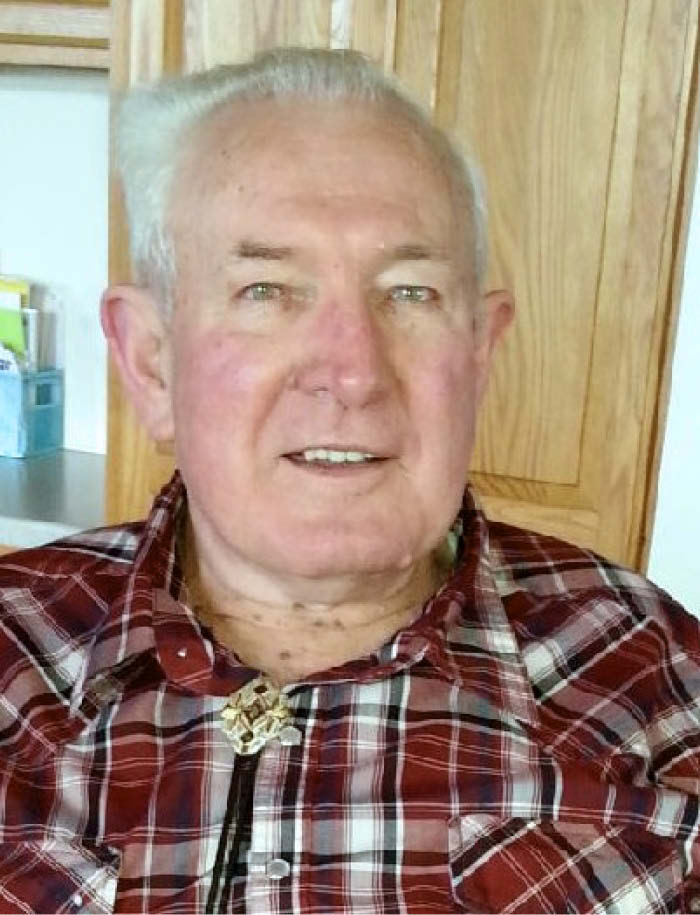 Bernard L. Arndt, 87, of Wilton, died Saturday, May 19, 2018, at his home. 
He was born April 11, 1931, to Hugo and Clara (Radke) Arndt on the family farm in the town of Wellington. He attended Slab Town Country School. He was united in marriage to Betty Wallace on Nov. 24, 1953, at St. John the Baptist Catholic Church in Wilton. They farmed in the town of Wellington. Bernard, a proud farmer, always followed his farming schedule to a tee and maintained his equipment. He loved to farm. He was a good carpenter who built his own kitchen cabinets and remodeled his home. His girls will always remember working on different building projects with their dad.
Bernard dressed up in colored shirts and bolo ties and took Betty out for polka dances on most weekends. In his later years, he enjoyed watching people at dances. He listened to polka music and watched polka programs on TV. He liked playing cards, doing word-find puzzles, putting together jigsaw puzzles, and visiting with his friends. He was a devoted husband and a proud dad, grandpa, and great-grandpa. He may not have always said it, but he always showed his family how much he loved them.
He is survived by his wife of 64 years, Betty of Wilton; five daughters, Joan (Glenn) Affeldt, Darlene Diekrager, Jenny Waege, Sandy (David) Noth, and Carol (special friend Robert Thelen) Bernhardt; nine grandchildren, David (Justine) Affeldt, Kurt and Brian Diekrager, Brenda (Martin) Pohlman, Emily (Cory) Lasko, Sarah Johnson, John (Katy) Noth, Kaleb Bernhardt, and Brooke Bernhardt; seven great-grandchildren, Chasity, Logan, Madison, Gracelyn, Madelynn, Gabriela, and Bentley; six brothers and sisters, Martin (Julitta) Arndt, Lois (Gordon) O'Rourke, Ethel (Donald) Dechant, Arlis (Larry) Ballwahn, Jack (Mary Ann) Arndt, and Leonard (Dixie) Arndt; two sisters-in-law, Judy Arndt and Alice (Hank) Strohmeyer; a brother-in-law, Duane (Carlene) Wallace; and nieces, nephews, and other relatives and friends.
Bernard was preceded in death by his grandson, Paul Noth; a son-in-law, Morry Waege; three brothers, Jim, Verne and Carl Arndt; and a brother-in-law, Dale Wallace.
Visitation will be at the Wilton Community Center, 400 East Ave., from 10 a.m. to 12 p.m. Thursday, May 24. The service will commence at noon. Pastor Brad Lindberg will officiate. A private burial at St. Paul's Lutheran Cemetery will take place at a later date. In lieu of flowers, memorials may be given in memory of Bernard. The Smith-Nelson Nelson Funeral Home is assisting the family with the arrangements.