July 20th, 2018
by
Lyda Lanier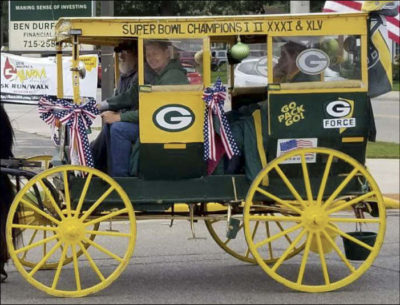 In a posthumous tribute, Robert "Packer Bob" Retzlaff was nominated as a candidate for the Packer Fans' Hall of Fame.
---
March 2nd, 2017
by
Lyda Lanier
She is known as the lady with long fingernails, a designation that pleases Janet Heilman Anderson. She is an Avon lady in Norwalk who's her own best customer.
---
October 6th, 2016
by
Lyda Lanier
Her travel journal entry starts with ordinary details: the time she got up, what she wore, the temperature outside.
---