June 20th, 2019
by
Karen Parker
President Donald Trump might have signed a disaster-relief bill of $19 billion, but how much will filter down to Vernon County remains unknown, according to officials at a flood recovery meeting at the Kickapoo Valley Reserve on Tuesday.
---
May 17th, 2019
by
Karen Parker
Norwalk's first full board meeting since the April election was a relatively subdued affair with barely a quorum present, as trustees Alan Neumann, Chad Marti and Kim Nofsinger were absent.
---
May 16th, 2019
by
Karen Parker
A brush fire between Town of Glendale patrolman Steve Murray and board chair Raye Walz erupted into a roaring blaze last month, when Murray resigned from his 13-year position with the township.
---
May 16th, 2019
by
Karen Parker
CBD plant a possibility for Kendall building
Kendall area residents are talking about a possible new use for the former Kendall Elementary School building, Town of Glendale members noted at their meeting Monday.
---
May 9th, 2019
by
Karen Parker
Yes, even small towns have not escaped from the country's partisan politics and the nearly uncontrolled anger we exhibit toward one another.
---
May 9th, 2019
by
Karen Parker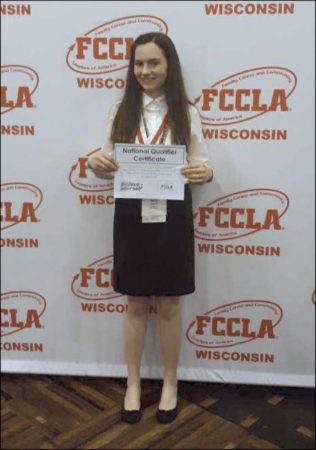 It certainly is not every year that Brookwood's FCCLA organization has a member who qualifies to attend the national convention.
---
April 25th, 2019
by
Karen Parker
Although purchasing the old Ontario Elementary School had been discussed briefly at Ontario Village Board meetings, last month's announcement that the village had purchased the 4.8-acre property came as a surprise to some.
---