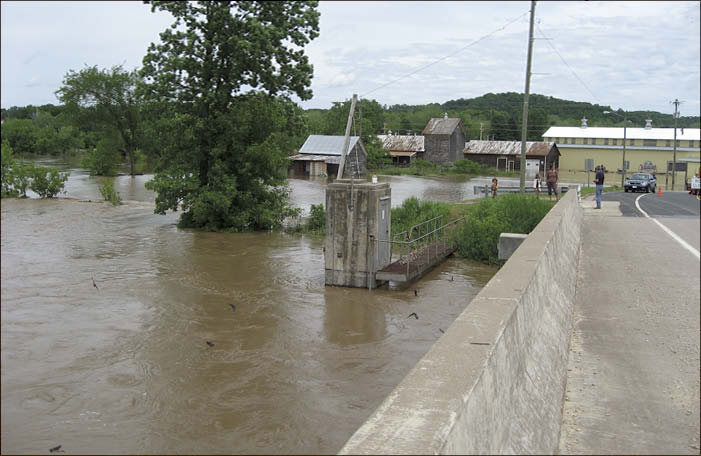 September 20th, 2019
by
Gillian Pomplun
Just more than 50 farmers and other concerned citizens from the Driftless Region, ranging from Platteville to Buffalo County and between, testified at the two hearings put on by the Wisconsin Department of Agriculture, Trade and Consumer Protection (DATCP) on Wednesday, Sept. 4, in Onalaska.
---
July 3rd, 2019
by
Gillian Pomplun
Vernon, Monroe and La Crosse counties will move forward together with applying for a grant to study two watersheds above flood-control dams that breached in the August 2018 floods.
---
October 12th, 2018
by
Gillian Pomplun
Perhaps it's no surprise, sitting at the headwaters of the Kickapoo, Baraboo and the Little La Crosse rivers and Coon Creek, that Monroe County is taking a proactive lead in fostering citizen education and discussion about the flood-control dams that breached early in the morning on Aug. 28.
---