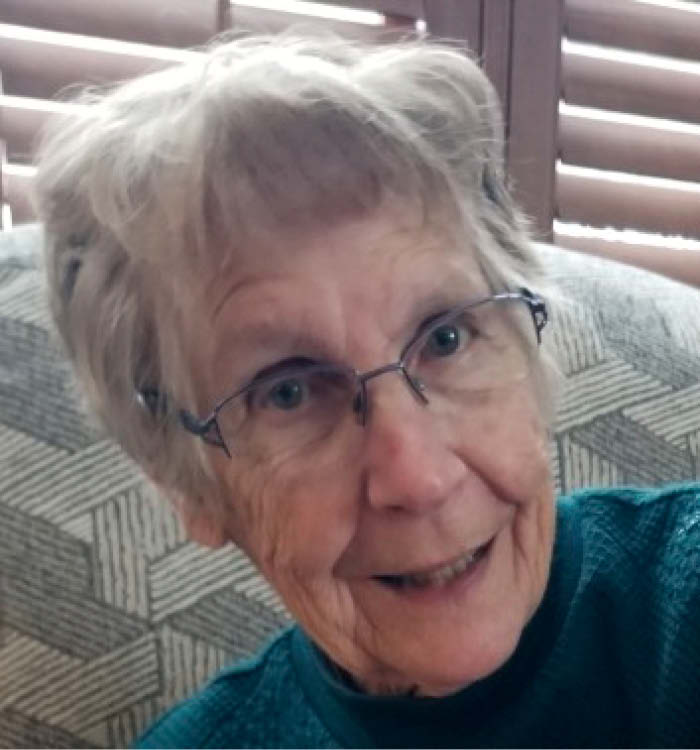 Arlene M. Ferries, 91, of rural Ontario passed away on Saturday, March 21, 2020, at Gundersen St. Joseph's Hospital in Hillsboro, Wis.
She was born Jan. 28, 1929, to Louis and Dorothy (Sterba) Smith in the Town of Hillsboro, Vernon County, Wis. Arlene was united in marriage to Dean Ferries on Jan. 31, 1951, at the Mount Pisgah Church Parsonage.
Arlene attended Knowlton School until eighth grade, and then Hillsboro High School, graduating in 1946. She then attended Normal School in Viroqua, graduating with a teaching degree in 1948. Arlene taught at Mount Tabor School for four years, and then at Knowlton for two years. Arlene and Dean were lifelong dairy farmers, farming in the Hillsboro and Mount Tabor areas before settling on their farm on Burr Ridge, where Arlene still lived at the time of her passing.
Arlene loved her life on the farm. She enjoyed gardening, feeding her birds, reading, playing Scrabble and Racko, spending time visiting with family and friends, and volunteering at the Good Samaritan in Hillsboro. Arlene was one of the kindest people around who welcomed anyone to her home. She was an amazing cook who made the best fried chicken, pies of any kind, homemade bread and noodles, and the list goes on and on.
Survivors include her children, Donna Ferries and husband Joel Gilster of West Salem, Alan and wife Deborah of Norwalk, and Luanne Ferries-Robinson and husband Tim Robinson of Floral City, Fla.; her grandchildren, Michelle (Joel) Dowling of Princeton, Minn., Beth (Brandon) Feist of Brookfield, Matthew Ferries of Norwalk, Chelsea (Joel) Dubiel of La Crescent, Minn., and Jordan (Brooke) Ferries of Norwalk; and her great-grandchildren, Jaiden Dowling, Bennet and Brielle Feist, Henry Dubiel and Jaylen Ferries. She was preceded in death by her parents; her husband, Dean; and a sister, Margaret Dyar.
The family would like to extend special thanks to Kent and Barb Hendrickson, Chuck and Bette Keipert, and the wonderful staff at Gundersen St. Joseph's Hospital for the loving care they gave to Arlene.
Honoring Arlene's request, there will be a private family gathering at a later date, and burial will be in the Hilltop Rest Cemetery in Ontario.
The Picha Funeral Home in Hillsboro is assisting. For online information, go to www.pichafuneralhomes.com.