Anna Mae Fritz, 75, of Kendall, formerly of Fennimore, Wis., passed away peacefully, surrounded by her beloved family, on Saturday evening, Sept. 11, 2021, at her residence in Kendall.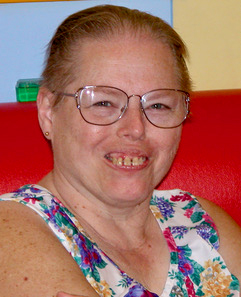 Anna was born on May 17, 1946, in Gays Mills, the daughter of Leo and Netti (Colson) Wallin. She graduated from Fennimore High School in 1964. Anna married the love of her life, Marvin Fritz, on Sept. 25, 1965.
Anna and Marvin took over the Fritz family farm in Mount Ida and farmed until 1990, when they moved back to her childhood home, the Fennimore Branch Cheese Factory. Anna helped Marvin manage the cheese factory for 15 years. In 2005, they moved to Kendall to live near their sons.
Shortly after getting married, Anna began her cake-decorating business, Anna's DoBuster Bakery. Her baking and decorating skills were enjoyed by many for over 25 years.
Anna's hobbies included embroidering, quilting, sewing, dancing the night away with her husband, playing cards, word finds, puzzles, watching game shows, fishing on Potato Lake and spending time with her family, especially her grandchildren.
Anna is survived by her loving husband, Marvin of Kendall; her five children, John (Heather) Fritz of Kendall, Tim (Angela) Fritz of Kendall, Annetta (Carson) Smith of Lancaster, Wis., Amy (Dan) Linneman of Stitzer, Wis., and Angela (Jeff) Lochner of Adams; 14 grandchildren, Mark, Lindsey, Katie, Christina, Andrew, Jacob, Diana, Ben, Lauren, Dannea, Anthony, Dalton, Robert and Jordan; two great-grandchildren, Ember and Isaac; a sister, Mary (Bill) Emler of La Crosse; a brother, Ronald (Karen) Wallin of Seneca; three sisters-in-law, LaVon Fritz of Lancaster, Ann (Paul) Adams of Mount Sterling, Wis., and Kathy Wallin of Boscobel, Wis.; and numerous nieces and nephews.
Anna was preceded in death by her parents; her mother- and father-in-law, Carl and Evelyn Fritz; two brothers, John and George Wallin; two brothers-in-law, Merrill and Milton Fritz; a sister-in-law, Kathy Wallin; a grandson, Alida Linneman; and a nephew, Todd Wallin.
Funeral services will be 11 a.m. Thursday, Sept. 16, at the Larson Family Funeral Home in Fennimore, with burial to follow in the Hillside Cemetery in Lancaster. Visitation will be from 9 a.m. until the time of service at the funeral home. Online condolences may be made at www.larsonfuneralhomes.com.