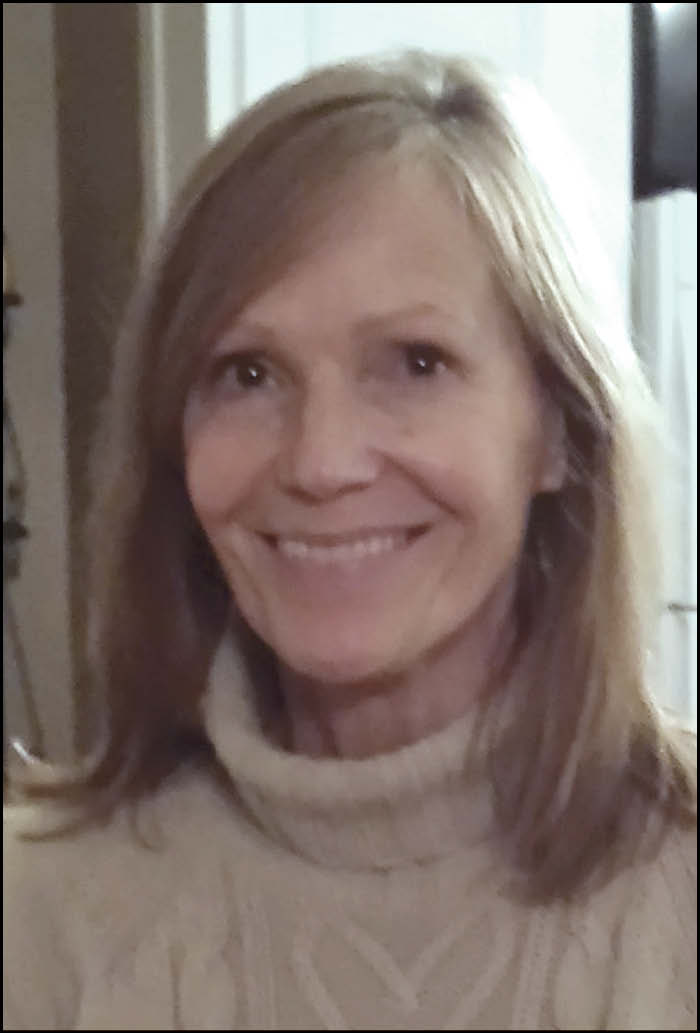 Anita Yvonne Kaus, 62, of Coleman, Wis., went home to heaven on July 6, 2020, at Aurora Bay Care Medical Center in Green Bay after a long battle with cancer. She met every challenge with courage and dignity, and she will be missed by many.

Born to Aaron and Hazel (Witt) Pasch on Jan. 22, 1958, Anita grew up on the family farm on South Ridge and graduated from Royall High School in Elroy in 1976. She was baptized March 17, 1958, and confirmed April 30, 1972, at St. Matthew's Ev. Lutheran Church near Ontario. Her Christian faith continued to guide her throughout her life.
On Nov. 5, 1977, Anita married the love of her life David William Kaus, also of South Ridge, at St. Matthew's. During the early years of their marriage, she worked at Merrick Foods, St. Joseph's Hospital in Hillsboro, and Kmart. In August 1984, she and David moved to Coleman and became members of the St. John Ev. Lutheran Church. There, she served as a member of the Ladies' Aid, the church choir, and the Ladies' Aid Quilting Group. She worked primarily as a stay-at-home mom while babysitting for local families before beginning a career at the Coleman Elementary School kitchen, where she served for 19 years. She was grateful for many wonderful friends from church, work, and the larger community.
She loved laughing, singing, dancing, baking, gardening, and being outside in the sunshine with her flowers. But she loved most of all God and her family.
She is survived by her husband of 42 years, David Kaus of Coleman; their four children, Jeremy (Theresa) Kaus of Crivitz, Wis., Jonathan Kaus of Rochester, Minn., Daniel (Lacey) Kaus of Little Suamico, and Alaina Kaus of Americus, Ga.; their two grandchildren, Vanessa and Ryan Kaus of Crivitz; her mother, Hazel Pasch of Ontario; seven siblings, Christine (Gary) Larson of Sarasota, Fla., Ardell Davis of Eagan, Minn., Pauline (Doug) McCracken of Kendall, Shari Pasch of La Crosse, John Pasch of Ontario, Laurie (Tom) Waltemath of Camp Douglas, and Sheila (Tim) Forrest of Camp Douglas; one brother-in-law, Donald (Jeanette) Kaus of Tomah; and many nieces and nephews.
She was preceded in death by her father, Aaron Pasch; her parents-in-law, Louis and Dorothy Kaus; and her sisters-in-law, Marion Finnigan and Carol Kaus.
The family would like to extend a special thank you to Dr. Michael J. Volk and the team at Green Bay Oncology and Dr. Dhimant R. Patel and the team at Vince Lombardi Cancer Center for helping Anita to fight her illness for 15 years.
Her life will continue to inspire those she knew and loved. Relatives and friends are invited to call at the Rhodes-Charapata Funeral Home in Coleman from 4–8 p.m. Thursday, July 9. A funeral service will be held at St. John Ev. Lutheran Church in the town of Grover on Friday, July 10, at 11 a.m. A second funeral service will be held at St. Matthew Ev. Lutheran Church in the town of Wellington on Saturday, July 11, at 11 a.m. Pastor Daniel Sargent will officiate both services. Following the second service, burial will be in the South Ridge Lutheran Cemetery in the town of Wellington. Relatives and friends are invited to call at the church on Friday and Saturday from 9 a.m. until the time of service. Please visit RhodesCharapata.com to express online condolences.