Alan Szepi, husband to Mary, son to Louis and Florence, brother to Lou, father to Randy, Paul, Taeryn, Lukas, Alyssa, and Danielle, and grandfather to Justin, Tara, Shawn, Thayne, Mitchell, Bryana, Sky, Madeline, Silas, Alaina, Adelaide, Sebastian, and Aden, passed away on June 21, 2022. He was surrounded by his wife, his children, and his grandchildren.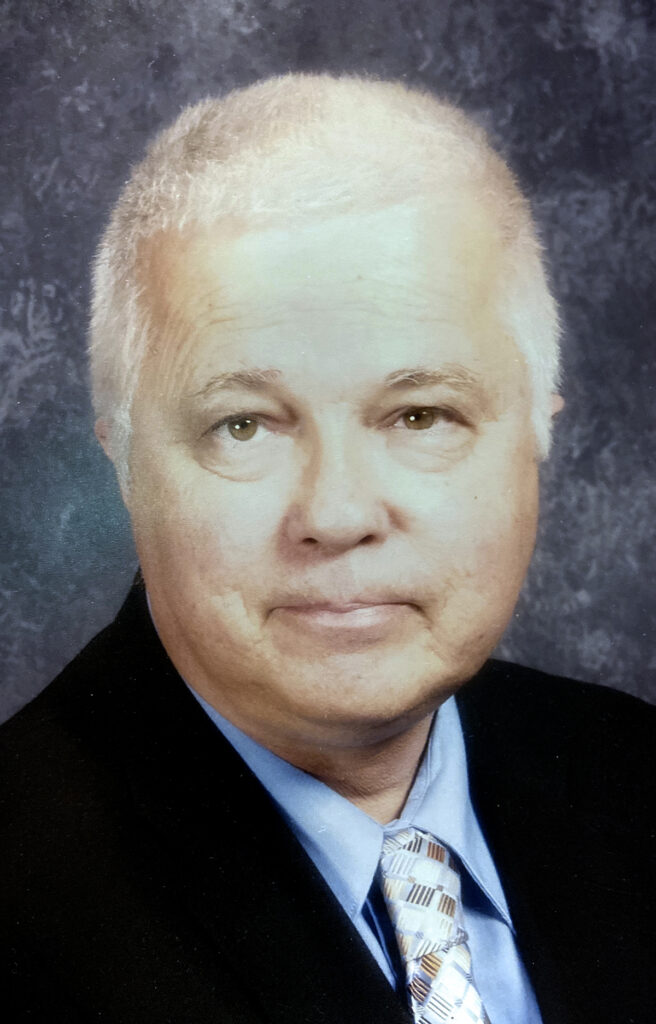 Born on December 2nd, 1947, Al grew up with his parents Louis and Florence Szepi, older brother Lou and a large extended family in a close knit Hungarian American community on the west side of Chicago. At the age of 9, he moved with his parents and brother to Kenosha, WI. At the age of 11, he was diagnosed with Type 1 Diabetes. This disease did not hold him back from living a full life, filled with travel and adventure. His travels took him around the world. He traveled through most of the United States, to Hungary, the Czech Republic, Italy, Spain, Austria, Switzerland, Germany, Ireland, Scotland, Australia, and the Solomon Islands.
Upon graduation from high school, he went on to attend the University of Wisconsin-Stevens Point where he met the love of his life, his wife of 52 years, Mary.  Al and Mary got married on June 13, 1970, and eventually settled in La Farge before moving to Ontario in 1978.  Here they raised their six children and participated as active members of the community.  For many years Al served as organizer and announcer for the Ontario 4th of July parade and occasionally joined in the parade with his 1956 Chevy.   
As a lifelong educator, Al started his career in La Farge School District, as an Industrial Arts teacher.  During this time, he attended night school to earn his School Administration license.  In 1977, he was hired as Superintendent for the Norwalk-Ontario Schools, which eventually became the Norwalk-Ontario-Wilton School District.  For 28 years he served as Superintendent, and for a period of time, served a dual role as Superintendent and Elementary Principal.  Al loved his work and put everything into serving the students and families of the district.  He retired in 2005, however he continued to work as an interim Superintendent for La Farge and Seneca until 2007.  In recent years, he also served on the Kickapoo Valley Reserve Board.
In his 74 years, Al taught his children many life lessons. From changing the oil on our cars, to saving money, treating others the way we would want to be treated and above all, what a good work ethic looked like. He was generous, funny, and loved unconditionally, even when we made choices he did not agree with.
Dad loved to tell bad jokes, pretend he disliked family board games (yet always won when we played trivia type games) and was incredibly knowledgeable about the history of trains and classic cars. He enjoyed camping with his family, fishing, reading, mowing the lawn, and sitting on the porch listening to the birds. Most of all, he enjoyed being anywhere with our mom. His presence on this earth will be greatly missed, but his spirit lives on in our hearts and our memories.
At the request of Al, there will be no funeral service. Please send your condolences to Torkelson Funeral Home, PO Box 157, Cashton, WI 54619. Donations in memory of Al can be sent to the Ontario Community Library and the Kickapoo Valley Reserve.
Online condolences may be offered at http://www.torkelsonfuneralhome.com.