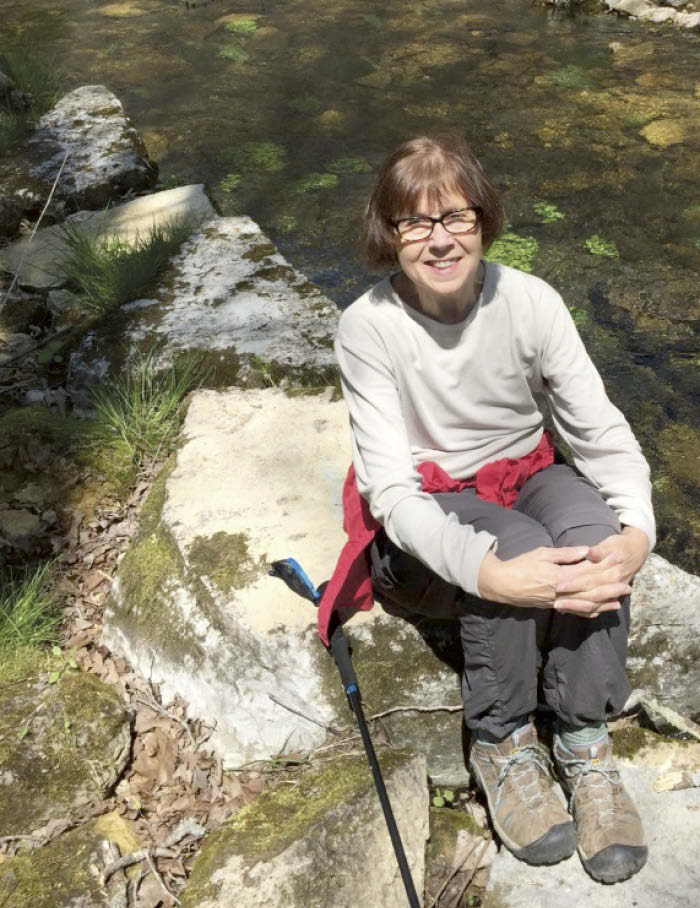 Aileen Lou Anne Steinolfson-Luethe, 68, of Norwalk died Tuesday, May 22, 2018, after a fierce fight with cancer, at Gundersen Health System Hospital in La Crosse.

Aileen was born July 23, 1949, to Sigurdur and Christbjorg (Christianson) Steinolfson, in Grafton, N.D. She graduated high school from West Fargo, N.D., and went on to get her Bachelor of Science degree in Range Science and Geology at North Dakota State University. She started working for the Soil Conservation Service in North Dakota, and this is where the story began. Aileen met her soulmate, who just begun working in the same office, Ron Luethe. They were married a few years later, on April 19, 1980.

Aileen's expertise as a soil scientist and then soil conservationist led her to working in the epicenter of the soil health movement, the Bismarck (N.D.) Field Office. She loved working outdoors and helping the farmers and ranchers better their land. It was her passion to help create better environments for rangelands and production agriculture.

Aileen and Ron were avid outdoor enthusiasts. Biking, hiking and kayaking were some of her favorites. They built a sanctuary for themselves on the land where Ron grew up. Creating havens for birds, bees, butterflies and any outdoor creature that wanted to share their paradise was important to Aileen.

Aileen's other passion was quilting. She created many beautiful wall hangings, table runners, and quilts. Her specialty was paper piecing, which she was especially good at.

Aileen is survived by her husband, Ronald; brothers, Richard Steinolfson of San Antonio, Texas, and Arlan Steinolfson of Fargo, N.D.; a nephew, Ryan Steinolfson of San Diego, Calif.; wonderful friends in North Dakota; along with local aunts, cousins and many friends.

Her parents and a sister, Laura Steinolfson, preceded Aileen in death.

A social gathering to celebrate Aileen's life will be from 4–7 p.m. Thursday, May 31, at the Norwalk Community Center in Norwalk. In honoring Aileen's wishes, her family asks that no cards, memorials, or flowers be sent. Please just come to share or listen to stories of how Aileen gently touched the earth and people around her.

The Torkelson Page-Smith Funeral Home of Norwalk is assisting the family with arrangements.

If you are unable to attend her celebration of life, online condolences may be offered at www.torkelsonfuneralhome.com.