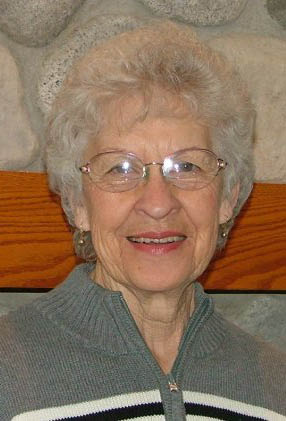 Surrounded by her loving family, Pauline G. Olstad of Drummond, Wis., passed away peacefully Tuesday, May 1, 2012, of liver cancer.
The daughter of Neil and Dorothy (Drawver) Bolden, Pauline Grace was born Oct. 19, 1936, in Ontario. She was married to John C. Olstad on June 26, 1971. Pauline enjoyed fishing, four-wheeling, snowmobiling, visiting the casino and baiting bear with her husband.
She was a loving wife, mother, grandmother, sister and friend and will be greatly missed.
She is survived by her husband of 40 years, John of Drummond; three daughters, Bonnie St. Michael of Milton, Wis., Debbie (Butch) Fox of Edgerton, Wis., and Laurie (Ken) Marose of Drummond; six grandchildren; nine great-grandchildren; two step-great-grandchildren; and two brothers and four sisters, Maureen (Jerry) Jordan of Edgerton, Wayne (Gabrielle) Bolden of Elroy, Doug (Penny) Bolden of Kendall, Carmen (Ray) Bulthuis of Sparta, Karon Bolden of Camp Douglas and Judi (John) Learn of Edgerton.
She was preceded in death by her parents; her son, Gary Dean Weber; and two brothers, Lamont and Terry Bolden.
A memorial service will be at 1 p.m. Saturday, May 19, at Evangelical Free Church, 104 Hall St., Kendall.