Juanita Caldwell Downing, 73, died Nov. 19, 2011, in Missoula, Mont.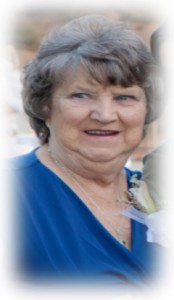 She was born Nov. 29, 1938, in Hillsboro, to Edward and June (Huffman) DeFliger. Juanita attended school in Ontario.
She lived in Ontario, and then moved to Plains, Mont. where she had lived for the past 34 years. She enjoyed cooking in restaurants for many years. She also loved animals and spending time with her growing family.
She is survived by her children, Terry (Rachael) DeFliger of Wisconsin, Teresa Salzman of North Dakota and Randy (Renee) Downing of California; a brother, Robert of Red Granite, Wis.; a sister, Patricia of Portage, Wis.; 11 grandchildren; 17 great-grandchildren; and numerous nieces and nephews.
She was preceded in death by her parents; a sister, Sharon Winchel; and her daughter, Christine Downing.
A memorial service will be at 1 p.m. Saturday, April 28, at the Ontario Community Hall, 104 N. Garden St. Burial will be in Plains, Mont.