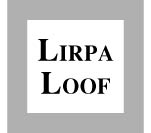 By KAREN PARKER | County Line Editor
As part of the continuing efforts by Gov. Scott Walker's administration to privatize government services, Cathy Stepp, Department of Natural Resources Secretary, announced last week that the Elroy-Sparta Bike Trail will be sold to Tinkerbelle Enterprises, a part of the Walt Disney parks and resorts division.
Budget cuts have left the DNR strapped and shorthanded in recent years. Selling off public property is one way not only to bring cash into the general treasury, but also to relieve the DNR of maintenance duties so that employees can be deployed to other areas.
"It only made sense to sell the first bike trail into the system first. If this works out, the other 30 state trails will be liquidated over the next decade, " Stepp said.
She added that visitors to the Elroy-Sparta Trail would appreciate the more "Disney-like" atmosphere. Access will be controlled by a series of gates, which will be strategically between Elroy and Sparta and where wristbands can be purchased for the many attractions at various points. Tunnel No. 3 is expected to draw the most attention: it will be fully lit, have piped-in music and be lined with arcade games. Kids will enjoy scooting along the trail in miniature trains, and adults can zoom along on motorcycles.
Although the trail won't be outfitted with a giant Mickey Mouse or Snow White, it will boast costumed tunnel watchers, track layers, engineers, conductors and, of course, gandy dancers. All will be equipped to sell refreshments and souvenirs.
"Times have changed" Stepp added. "People are no longer content with a quiet experience in nature. In truth, they probably never were. We want, even crave, endless noise and stimulation. By next year, they will have it on the Elroy-Sparta Trail, and we will have set an example to the nation of how to convert public land to cash and endless fun."
Walker's past efforts at privatization have met with mixed results. As Milwaukee County executive, he fired 26 unionized courthouse security guards, replacing them with private security contractor Wackerhut G45. An arbitrator later ruled that Walker had misrepresented a county budget crisis as the reason for the firing and ordered that all the guards be rehired with back pay.
As governor, Walker attempted to privatize the state's food and medical assistance program in 2011, replacing government workers with private employees. A state audit revealed that using private employees would violate federal rules and the state could lose as much as $42 million in federal funding for the Food Share program.
None of these issues is expected to be a barrier in converting the state's bike trails into private enterprises.
(Happy April Fool's Day! Article was edited March 30 to include this greeting.)