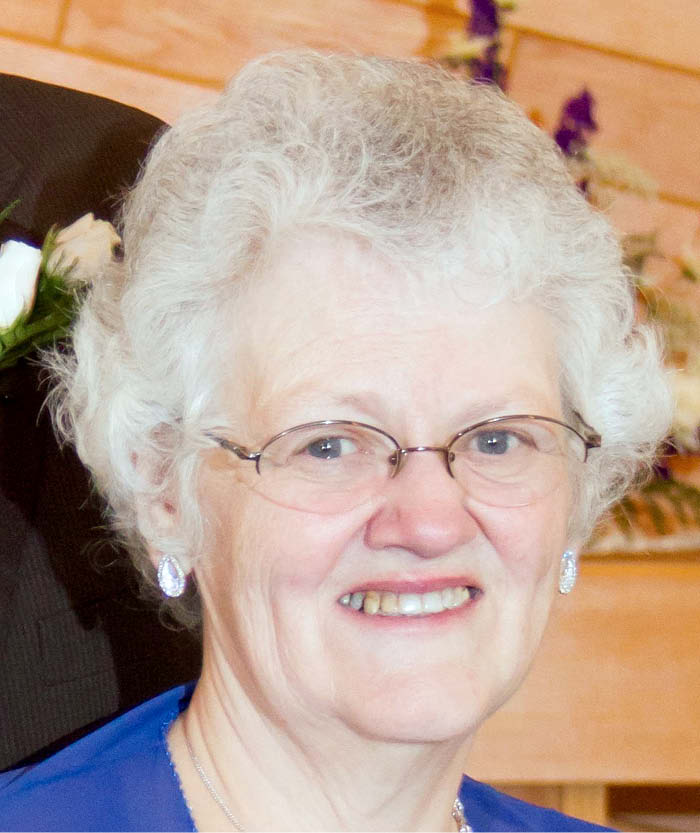 Sandra K. Baldwin, 70, of Ontario passed away Friday, May 28, 2021, at her home, with her family by her side.

She was born Dec. 12, 1950, to Herb and Hattie (Gibney) Buchanan in Hillsboro. She was a member of the Hillsboro High School graduating class of 1969. After graduation, Sandra attended some teacher courses at UW-Platteville. On May 22, 1971, Sandra was united in marriage to Harold Glen Baldwin. He preceded her in death March 27, 2021.

Aside from being a beloved wife, mother, sister and homemaker, Sandra worked at the Hillsboro Cheese Store as well as for DVM Phyllis and Kow Kountry vet clinic.

Sandra was a faithful and devoted member of Burr Wesleyan Church, being active in numerous aspects, from church secretary for over 20 years to mission activities to assisting with fellowship luncheons. She truly loved and cherished the ladies in her Ontario Bible study group.

Her love of crocheting allowed her to further her loving outreach by donating to the Empty Stocking campaign and the Boys and Girls Club, which provided hats and gloves to children in need. Crotched graduation afghans were a tradition amongst the family, made with love by Sandra. Her door was always open for family and friends, and she cherished the moments and memories shared.

As a devoted wife, Sandra loved with her heart wide open. The happiness of her family came first and foremost. The special bond that Harold and Sandra shared throughout their 50 years of marriage together was evident by her words and actions. In his final year, she was sure to get him out to fish as often as possible, waiting patiently in the car, crocheting, and chatting with family, joyfully knowing he was doing what he loved.

She was an invested grandmother, making sure to FaceTime and correspond with her only granddaughter, Blessing, pointing her toward Jesus.

Sandy had the biggest heart of all, always willing to lend a helping hand, going out of her way to help others but never wanting anyone to fuss over her. Sandra's gift to all of us was that she "loved well." She was a ray of sunshine to the lives of others and through her, a beacon of God's assurance of salvation.

She is survived by a daughter, Joy (Andy) Rickner of Marion, Ind.; her sons, Gene (Leah) Baldwin of Hillsboro and Leonard Baldwin of Ontario; her granddaughter, Blessing Rickner of Marion, Ind.; her brother, Stanley (Linda) Buchanan of Rice Lake, Wis.; her sister, Sharilyn (Steve) Mears of Las Cruces, N.M.; her sister-in-law, Donna Buchanan; and her brothers-in-law, Eldon Baldwin and David (Sara) Baldwin, both of Ontario. She is further survived by nieces, nephews, other relatives, and dear friends.

She was preceded in death by her parents, Herb, and Hattie (Gibney) Buchanan; her husband, Harold; a grandson, Isaiah David Rickner; her in-laws, Charles "Jack" and Elma (Nofsinger) Baldwin; her brother, Steve Buchanan; and her brothers-in-law, Orval (Ida) Baldwin and Allan Baldwin.

A funeral service will be at 12 p.m. Wednesday, June 2, at Burr Wesleyan Church, S1728 County Hwy. V, Hillsboro. Pastor Jason Kirkpatrick and Pastor Tripp will officiate. Burial will be in the Burr Ridge Cemetery. Relatives and friends are invited for a time of visitation on Wednesday at the church from 10 a.m. until the time of the service. The Smith-Nelson Funeral Home in Wilton is assisting the family with arrangements. Online condolences can be offered to the family by visiting www.sonnenburgfamilyfh.com.