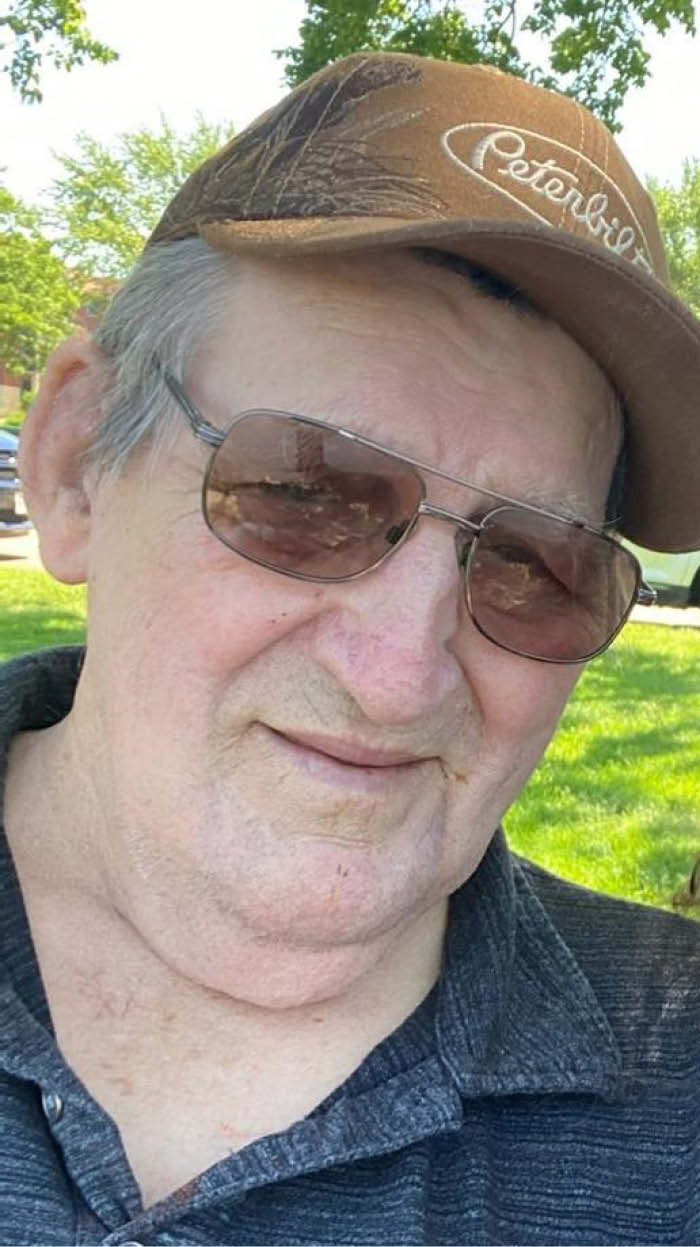 Reuben O. Eckelberg, 79, of Tomah died Thursday, July 9, 2020, at the Serenity House.
He was born July 11, 1940, to Reuben E. and Celia (Miller) Eckelberg on the family farm in the town of Wilton. He grew up in the Wilton area until moving to Kenosha to work at American Motors. Reuben was united in marriage to Patricia Torgersen on July 18, 1964, in Mason, Wis.; together they moved back to Wilton in 1969, where he worked for the Village of Wilton and the Wilton Co-op.
They moved to Tomah, where he started working for the Milwaukee Road Railroad. He drove for Prochnow Farms, Band Box, Tomah Transit, and Lawrence until his retirement. He served on the Wilton Fire Department.
Reuben was an avid outdoorsman who enjoyed fishing; he took fishing trips on Lake Superior for lake trout and smelt, and salmon fishing, and he especially loved trout fishing on the White River. He enjoyed smoking meats, and smoked just about everything he could catch, sharing the good and the not-so-good. He enjoyed fish fries and having a beer with friends, playing euchre, and country drives. He had a story for just about country road. Reuben had a great sense of humor and enjoyed playing tricks; he had a belly-bouncing belly laugh that made everyone smile.
Most important to him was his family, especially his grandchildren and great-grandchildren. His grandchildren will always remember fishing trips with grandpa, fish fries and morning pancakes, euchre games, taking trips with grandpa on the road, and whisker rubs and cuddles after. He will be sadly missed by all that knew and loved him.
He is survived by his wife Pat of almost 56 years; four children, Rhonda (Dean) Burch of Tomah, Jolene (John) Glynn of Tomah, Nancy Rice of Elroy, and Chip Eckelberg of Mason; nine grandchildren, Apryl Ravet of Mauston, Mike (Mary) Ravet of Tomah, Sean (Staci) Glynn of Camp Douglas, Desiree Glynn of La Crosse, Cade (Misty) Ravet of Warrens, Tara Eckelberg of La Crosse, Reid (Kat) Rice of Tomah, Jessica Rice of Tomah, and Jayce Neuman of Elroy; 12 great-grandchildren; a brother, Ray Eckelberg of Tomah; a sister, Ellen (Bill) Reneau of Tomah; a brother-in-law, Duane "Stub" Harmel; three sisters-in-law, Barb Hanson of Oklahoma, Joanne Eckelberg of West Salem, and Nancy Eskola of Kenosha; and many nieces, nephews, and other relatives and friends.
He was preceded in death by his parents; a son-in-law, Barry Reynolds; a great-grandson, Kyson Rice; three brothers, John Eckelberg, Eugene Eckelberg, and Jerry Eckelberg; two sisters, Helen Harmel and Catherine Eckelberg; two sisters-in-law, Joyce and Patti Eckelberg; and a brother-in-law, Bruce Eskola.
A Mass of Christian Burial will be at 10:30 a.m. Tuesday, July 14, at Queen of the Apostles Parish at St. Mary's, 303 W Monroe St., Tomah. Monsignor Gilles will officiate. Burial will be in the church cemetery.
Relatives and friends are invited to call on Monday from 4–8 p.m. at the Sonnenburg Family Funeral Home, 801 E. Monowau St., Tomah., and at the church on Tuesday from 9:30 a.m. until the time of the service. Online condolences may be sent to www.sonnenburgfamilyfh.com. Those in attendance are encouraged to use CDC-recommended guidelines for social distance and safety measures.
The family would like to thank all of the staff at Liberty Village and the Hospice Touch for the excellent patience and care of Reuben.