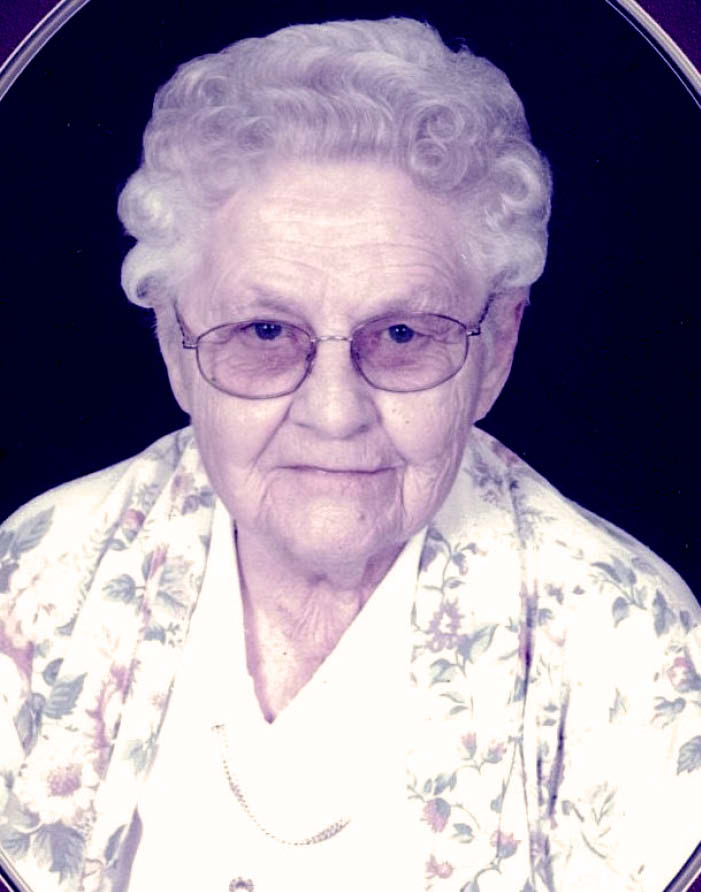 Violet Florence Rieck, 97, of Kendall passed away Monday, Jan. 14, 2019, at Greenfield House of Tomah.
Violet was born to Herman and Mary (Kordian) Rabehl on May 8, 1921, at home. She had one older brother, Norbert, and one younger brother, Robert. Violet was confirmed July 21, 1935, at St. John's Lutheran Church of Kendall and graduated from Kendall High School in 1939.
On Dec. 28, 1940, she was married to William (Bill – Casey) Rieck. They farmed and raised their three children, Charles, Alan and Shirley, on the Rieck farm southwest of Kendall. Violet worked at Badger Ordnance with several other local people in the mid-1950s, the Union Center Powder Milk Plant in the early 1960s, and as a librarian at the Kendall Public Library in the late 1960s, when she got her driver's license. Around 1985, Violet and Casey moved from the farm into Kendall, and in 2011, she moved to Greenfield House by Tomah.
Survivors include two children, Alan (Darlene) of Kendall and Shirley (Duane – Pete) Leak of Mauston; eight grandchildren, Kevin (Penny) of Wonewoc, Dennis Leak of Mauston, David Rieck of Tomah, Kimberly Rieck of Kendall, Susan (Anthony) Seebecker of Algona, Iowa, Bruce Rieck of Onalaska, William Rieck of Kendall and Rebecca (Gottlieb) Leonard of Manassas, Va; 13 great-grandchildren, Caitlin, Mandy, Cassie, Skylar, Bryce, Sierra, Epiphany, Makenzie, Elenore, Jerome (Cassie), Courtney (Joe), Sydney and Jacob; one great-great-grandson, Kyan; and one sister-in-law, Norma Rabehl of Blue River, Wis.
She was preceded in death by her husband William (Casey); one son and daughter-in-law, Charles and Linda; twin grandsons; and two brothers and one sister-in-law.
A funeral service will be at 11 a.m. Saturday, Jan. 26, at St. John Evangelical Lutheran Church, 297 E. South Railroad Street, Kendall. Pastor Larry Neitzel will officiate. Burial will be in the Glendale Cemetery. Relatives and friends are invited for a time of visitation Saturday, Jan. 26, at the church from 9:30 a.m. until the time of the service. The Smith-Nelson Funeral Home in Kendall is assisting the family. Online condolences may be given at www.sonnenburgfamilyfh.com.