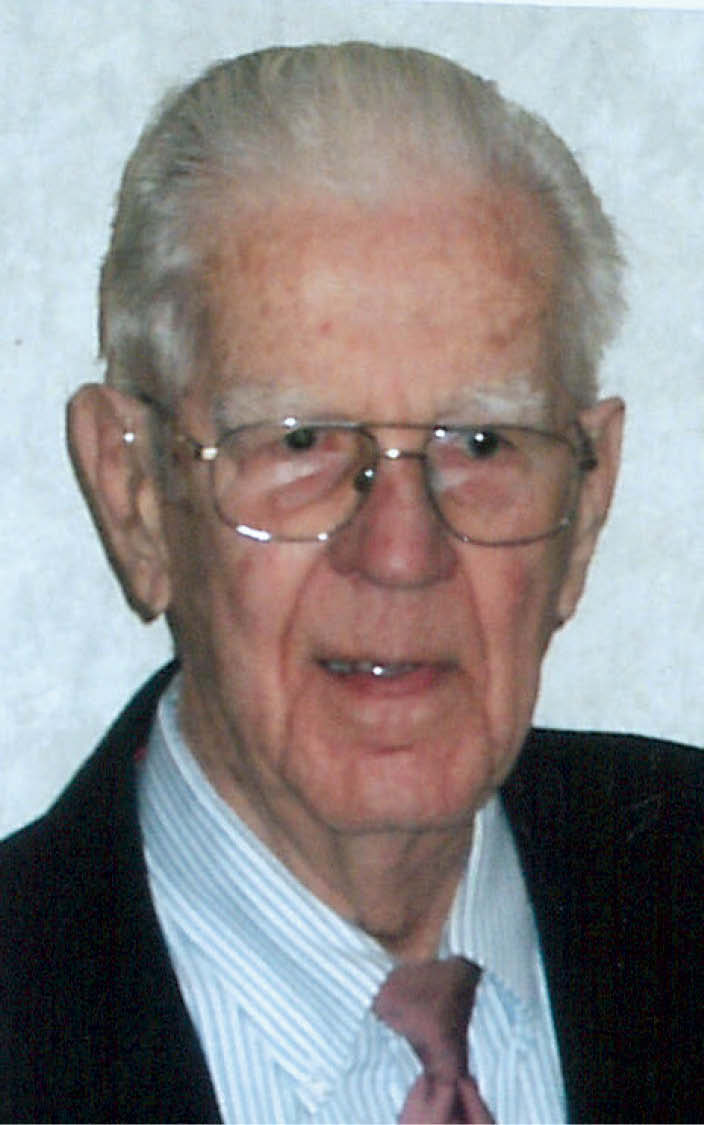 Vere O. Prell, 95, of Tomah, Wis., passed away Tuesday, Oct. 16, 2018, at the Mayo Healthcare Center in La Crosse. He was born May 1, 1923, to George and Mae (Brookman) Prell in Oakdale, Wis.
Vere was united in marriage to Janice Arndt in 1975 at Gloria Dei Lutheran Church. He was a jack of all trades and was a gifted craftsman. Vere was business partners in construction with Frank Martalock, and they built Peace Lutheran Church in Elroy and the Bethany Lutheran Church in New Lisbon, many homes, and numerous utility buildings. Vere was a building inspector in the Tomah area and worked as an electrician until he wasn't able to see. In his later years, Vere volunteered at Gloria Dei, doing custodial work. Vere and Janice both enjoyed square dancing and traveling, especially to Canada to visit family. He also liked listening to books.
He is survived by his wife, Janice; his daughters through his first marriage, Tammy (Alex) Barstow of Randolph, Wis., and their children, Jeff, Tim and Mike, and Sonja Lemon of Rockford, Ill., and her children, Rodney, Wendy, and Tracy; his sons, James (Maureen) Arndt of Blairstown, Iowa, Jay (Barbara) Arndt of Weston, Wis., and their children, Andrew and Benjamin, and Jerry (Nonnie) Arndt of Chili, Wis., and their children, Logan and Ethan; numerous great-grandchildren and great-great-grandchildren; and his sisters-in-law, Betty Prell of Elroy and Anita Steinke of Wilton. He is further survived by many nieces, nephews and friends.
He was preceded in death by his parents and siblings, Lawrence, Wilbert, Norma, and Floyd.
Memorial services will be at 11 a.m. Monday, Oct. 22, at the Gloria Dei Lutheran Church in Tomah. Pastor Scott Mann and Pastor Bill Rice will officiate. Family and friends are invited for visitation Monday from 9 a.m. until the time of service at the church. The Torkelson Funeral Home of Tomah is assisting the family with arrangements. Online condolences are available at www.torkelsonfuneralhome.com.