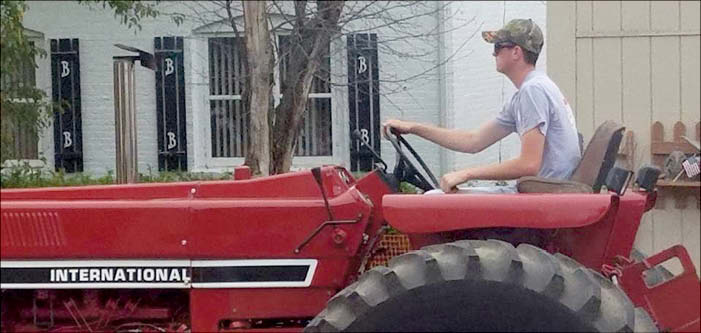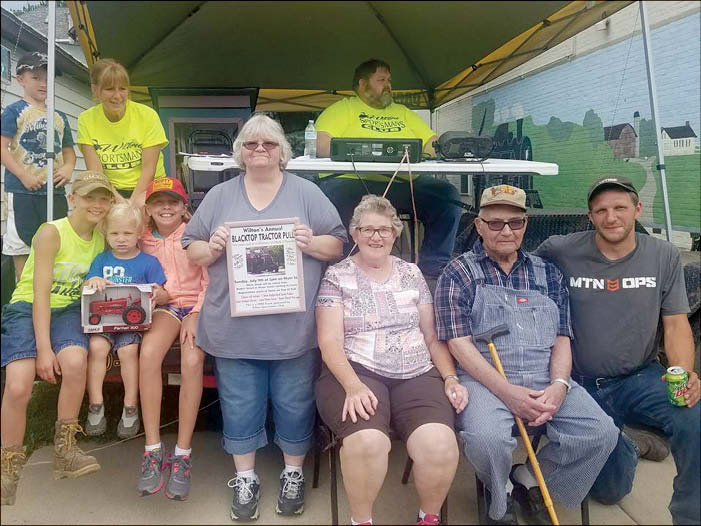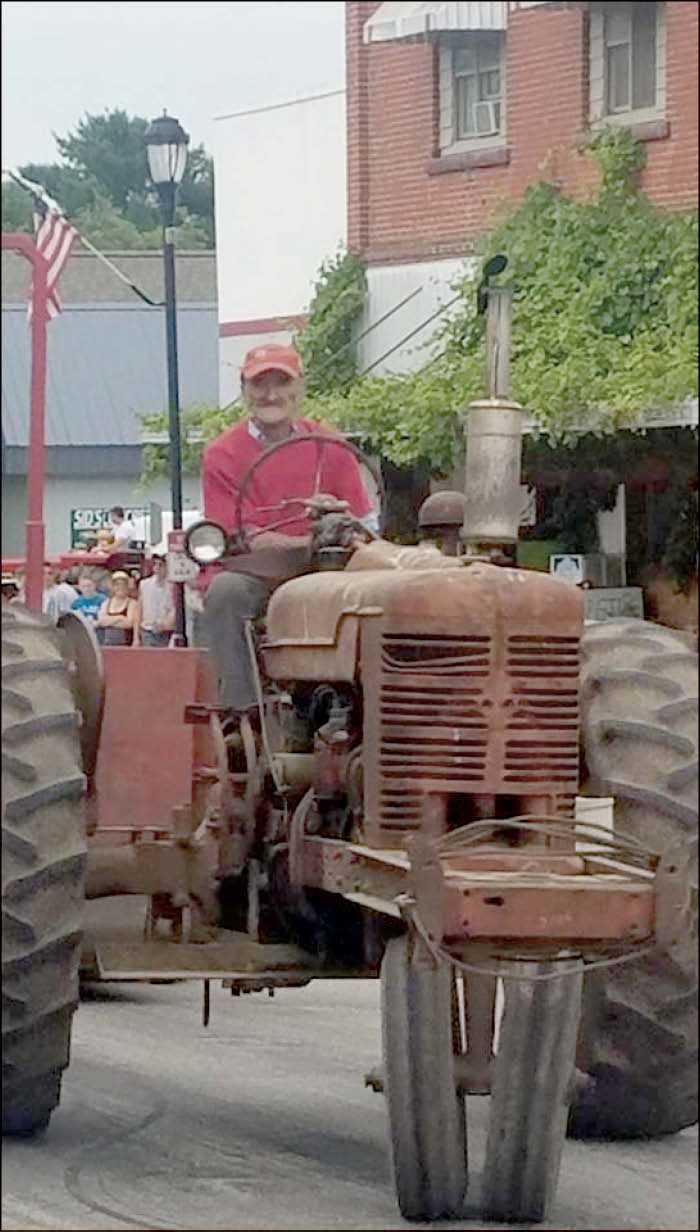 The Wilton Sportsmen's Club hosted the village's annual blacktop tractor pull Sunday.
Top — Zach Degenhardt competes in the tractor pull.
Middle — This year's tractor pull was in memory of Mark O'Rourke, a rural Wilton man who died suddenly in 2014 at age 44. O'Rourke was patrolman for the town of Wellington. Here, part of O'Rourke's family gathers for a photo. Left to right: grandchildren Chance, Mason and Emily O'Rourke, wife Cindy O'Rourke, parents Lois and Gordon O'Rourke, and son Brandon O'Rourke. Wilton Sportsmen's Club member Vicki Von Haden and announcer Greg Decker are pictured in the background.
Below — Wayne Schindler takes part in the event. (Contributed photos)