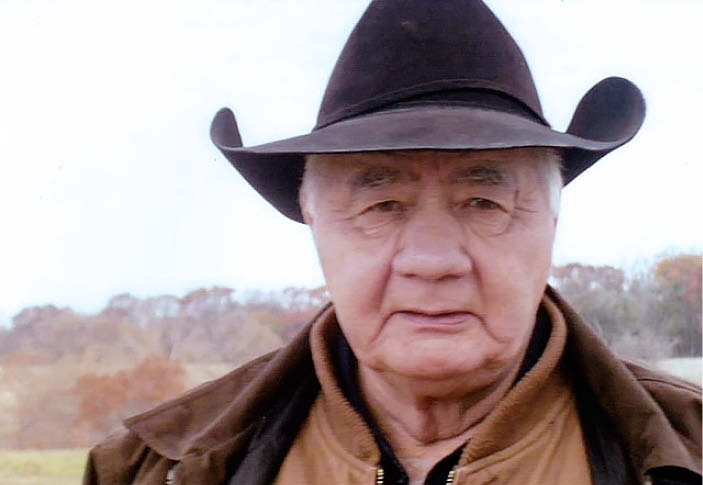 Thomas "Cowboy Pete" Schumacher, 84, of Ontario made his last ride in the arena of life Friday, Jan. 5, 2018, at Vernon Memorial Hospital in Viroqua.
Pete was born April 4, 1933, to Joe and Flossy (Roberts) Schumacher.  Pete married his best friend, Doris Hunter, and together they made their home in Ontario. He spent his life working hard in the logging business. Pete was born with the necessary skills to be an excellent cowboy.  He had a great understanding of animals, a gift that he taught his kids as well.  Pete loved to teach children the value of riding horses so much that he would help his daughter at the Circle J Riding Lessons whenever he could.
Explaining to the community of Ontario the many "do's and don'ts" in life was a job that Pete took quite seriously.  The town learned his countless lines and found that most of them were quite appropriate.  He was a kind soul who will be missed dearly by family and friends near and far.
Pete is survived by his children, Lynette (Jack) Griffin of Cataract, Jeanette (Dave) Kaiser of Ontario, Eddie Schumacher of Ontario, Kimberly (David) Graphenteen of Ontario, and Joann (Chad) Dunwald of Ontario; his brothers, Ray (Rose) Schumacher of Johnson Creek, Wis., and Ralph "King" (Betty) Schumacher of Ontario; his grandchildren, Travis Kaiser, Wade Kaiser, Troy Griffin, Tabitha Daily, BJ Schumacher, Jenny Pagel, Chad Nottestad, and Levi Dunwald; a special friend, "Roommate," Linda Scanlon of Ontario; along with many great-grandchildren, nieces, nephews, other relatives and dear friends.
Pete was preceded in death by his wife in 2006, Doris, and his parents.
A celebration of Pete's life will be at 2 p.m. Wednesday, Jan. 10, and will conclude at 4 p.m., with a time for family and friends to share stories about Pete at the Ontario Community Hall.  The Torkelson Funeral Home of Ontario is assisting the family with arrangements.  
Online condolences may be offered at www.torkelsonfuneralhome.com.