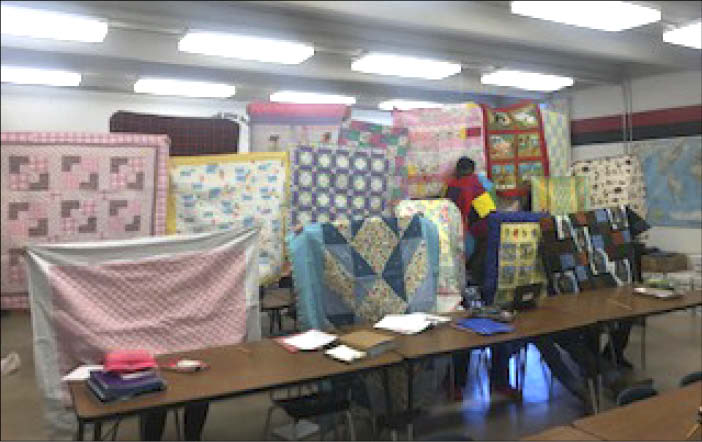 The Sparta Quilt Shop recently donated 32 quilts to the Norwalk-Ontario-Wilton School District, creating them for families that use the Falcon Food Pantry.
The Sparta Quilt Shop has people come in and volunteer their time and materials to make quilts for families in need. In the past, they worked with Bangor School District, creating quilts for students who had been hospitalized.
This year, the Sparta Quilt Shop wanted to reach out to families in the N-O-W communities and provide quilts for those who were affected by the flood or who could use a little extra warmth this Christmas/winter season.