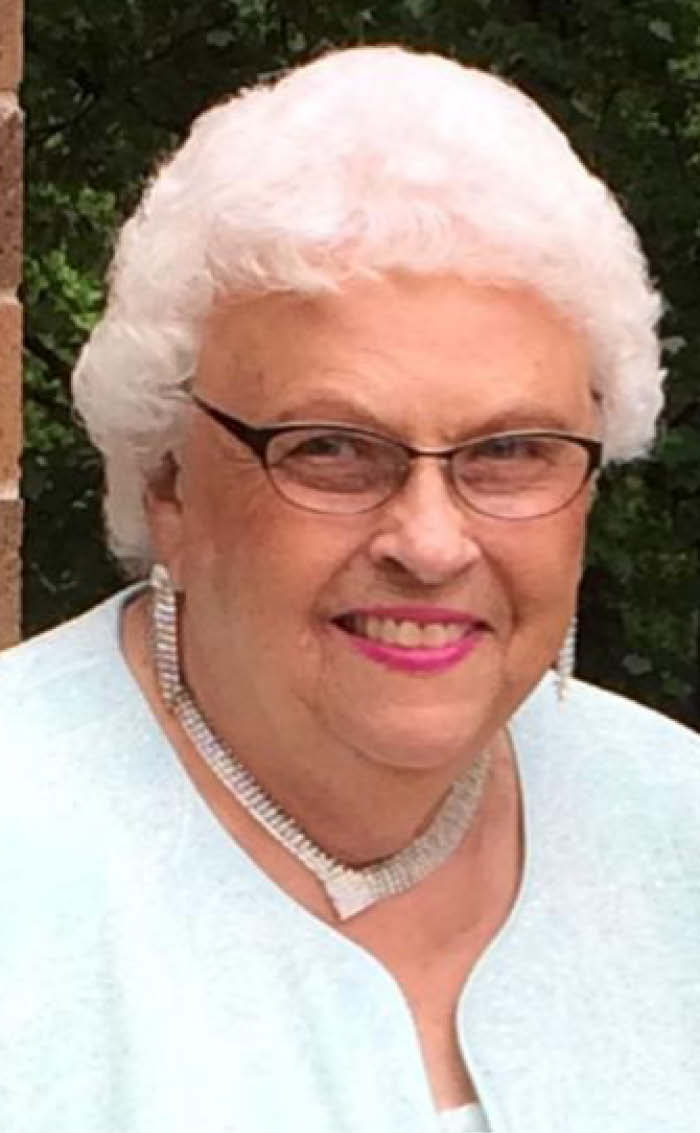 Rosella A. Clark, 79, of Norwalk passed away peacefully at her home, surrounded by her loving family, on Wednesday, Jan. 2, 2019.
Rosella was born Feb. 11, 1939, in Ontario to Herman and Violet (Green) Stoikes. She attended Ontario High School and then married her high school sweetheart — the love of her life — Mahlen Clark. They were united in holy matrimony on July 14, 1956, at Sacred Heart Catholic Church in Cashton. They started out their married life in La Crescent, Minn., but shortly thereafter, they moved to La Crosse. She and Mahlen moved several more times before settling in Norwalk in 1971. This is where they raised their eight children and, in 2001, built their present home on the family property. Over the years, Rosella had various jobs: Norwalk IGA, the local meat plant, Spartec and Northern Engraving.
Rosella and Mahlen were avid campers and loved country music and dancing. She was an excellent cook, baker, quilt maker and embroiderer. She loved the holidays spent with all of her children, grandchildren and great-grandchildren. Over the last 15 years, she and Mahlen loved spending time at "the cabin."
Rosella is survived by her husband of 62 years, Mahlen Clark; her children, Cindy (Mike) Luethe of Norwalk, Julie (Tim) Smith of Sparta, Ricky (Cindy) Clark of Norwalk, Jolleen (Charlie) Kroeger of Onalaska, Lori (Gary) Schmitz of Norwalk, Kristi (Todd) Schmitz of Sparta, Randy (Robin) Clark of Tomah, and Karla (Terry) Weiland of Onalaska; 23 grandchildren; 23 great-grandchildren; a brother, Ronald (Kathy) Stoikes of Norwalk; three sisters, Margaret (Bob) Clark of Hillsboro, Clara Laufenberg of Sparta and Carole (Carson) Hatfield of Viola; her brothers- and sisters-in-law, Delthea Schumacher of La Crosse, Ivan Clark of La Crosse, Bob (Margaret) Clark of Hillsboro and Judy Stanek of Kenosha; along with many nieces, nephews, other relatives and friends.
Rosella was preceded in death by her father, Herman Stoikes; her mother, Violet Berendes, and stepfather, Antone "Manny" Berendes; a sister, Marilyn Benish; two grandchildren, Heather and Christopher Schmitz; as well as many beloved brothers, and sisters-in-law, who all held a special place in her heart.
A Mass of Christian Burial will be at 10:30 a.m. Monday, Jan. 7, at St. Augustine Catholic Church in Norwalk. Father Michael Klos will officiate. Burial will follow in the Sacred Heart Catholic Cemetery in rural Cashton. Family and friends are invited for visitation Sunday, Jan. 6, beginning at 1 p.m. and concluding with a rosary at 4 p.m. at St. Augustine Catholic Church. Visitation also will be Monday from 9:30 a.m. until the time of service. 
 The Torkelson Funeral Home is assisting the family with arrangements. Rosella's family would like to extend a special thank you to Hospice Touch of Tomah for its support and compassionate care. Online condolences may be offered at www.torkelsonfuneralhome.com.