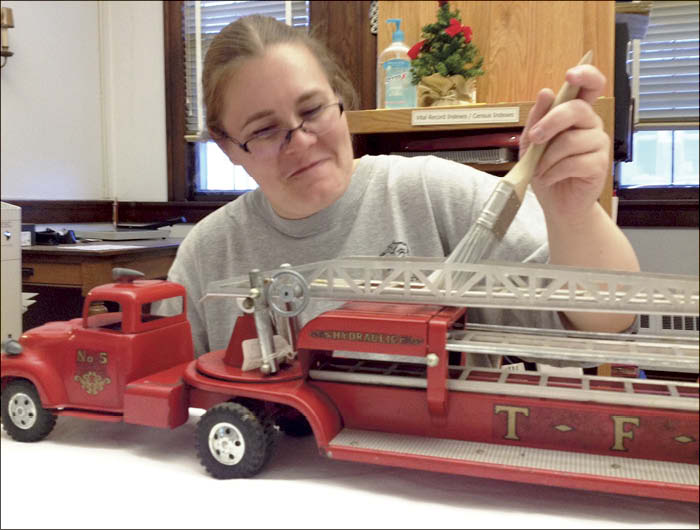 It's beginning to look a lot like Christmas — of the 1950s — at the Monroe County Local History Room in Sparta.
Starting Monday, Nov. 13, visitors can time travel to the not-so-distant past by viewing the history room's special Christmas display, "A 1950s Christmas." This retro holiday display re-creates what Christmas morning might have looked like 60 years ago, from the classic toys under the tree to the linoleum flooring under the toys.
Jarrod Roll, director of the Monroe County Local History Room, said, "Bask in the nostalgia as you view dozens of the most popular playthings of the 1950s on display right in front of your eyes. Time travel through television as you watch 60-year-old commercials on a 1953 TV. Get goosepimply as you page through Christmas catalogs from six decades ago. Bring the whole family and see what Christmas morning was like in the 1950s."
The museum display will run from Nov. 13 to Jan. 13. The public is invited to a special open house from 6:30 to 8 p.m. Monday, Nov. 13, for holiday treats and a sneak preview of the display.
The Monroe County Local History Room is located at 200 W. Main St., Sparta. Regular museum hours are from 9 a.m. to 4:30 p.m. Monday through Saturday.
The history room also will be open until 8 p.m. on Nov. 24, Nov. 25, Dec. 1, Dec. 2, Dec. 8, and Dec. 9. For more information, call 269-8680 or visit Facebook.com/MCLHR. Admission is free.