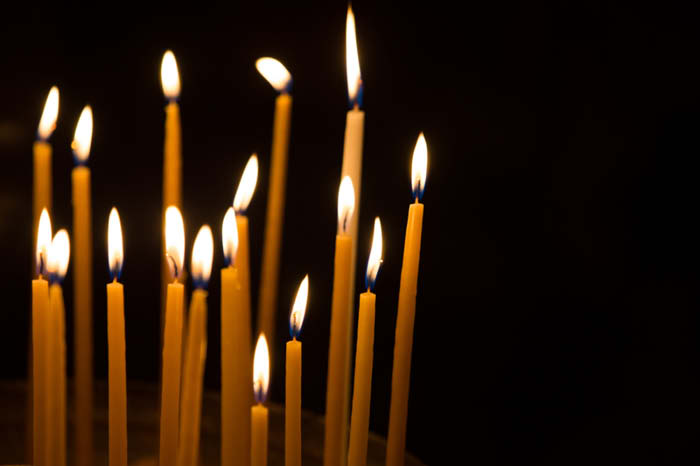 Pearl Carpenter, 84, of Wilton, formerly of Denzer and Baraboo, Wis., went to be with the Lord on Aug. 23, 2018. She was born July 2, 1934, in the township of Caledonia in Merrimac to Lewis and Lillian (Lange) Zastrow.
She married Alfred Zech in May 1953. They had three children, a son and two daughters: Kenneth, Mary Ann, and Anita. Alfred passed in 1962. Pearl then married Lloyd Held in November 1964. They had one daughter, Marsha. Lloyd died in December 1983. Pearl then married George Carpenter in September 1986, and he then passed in September 1991.
Pearl graduated from Prairie du Sac High School in 1952. She was a very hardworking lady, beginning to work in high school, when she obtained a worker's permit to work at Baker's Square in Baraboo. Pearl then worked for Industrial Coils in Baraboo for 40 years. After she retired, she continued to work at Kristina's, where she was happy to greet people and help where she could in the restaurant. Pearl liked to read and spend time in her garden. She was also a volunteer at the Norwalk-Ontario-Wilton Schools, encouraging elementary students to read. She was very social and loved to catch up with neighbors and friends whenever she could. Pearl enjoyed walking her dog, Logan. She had a great spirit and faith in her Savior.
Pearl is survived by her children, Mary Ann (Kevin) Anderson of Prairie du Sac, Marsha (Jason) Custer of Baraboo, and Anita (David) Reeck of Sparta; her grandchildren, Kevin Joseph (Natalie) Anderson of Madison, Melissa Anderson of Madison, Allyson Custer of Baraboo, Rachel Reeck of La Crosse and Paul Reeck of Fort Benning, Ga.; her great-grandchildren, Aurora and Isabeau Anderson; her step-daughter, Sally; her in-laws, Louie Carpenter, Peggy Carpenter, Ruby Carpenter, and Louise Carpenter; as well as many other loving relatives and friends.
She is preceded in death by her parents; her husbands; a son, Kenneth; two brothers, Ralph and Ivan; a sister, Alma (Alfred) Wiatrok; two stepsons, Earl and Kenny; and her sisters- and brothers-in-law.
Pearl's family would like to thank staff at Rolling Hills Rehabilitation Center & Special Care Home in Sparta for their compassionate care. Their compassion and assistance has been greatly appreciated during this difficult time.
Funeral services will be at 11:30 a.m. Friday, Aug. 31, at Denzer United Methodist Church, S8284A Denzer Road, North Freedom, Wis. Pastor Kristine Howard will officiate. She will be laid to rest at Denzer United Methodist Cemetery. Visitation will be from 10:30 a.m. until time of services at the church, followed by a light luncheon. The Sonnenburg Family Funeral Home in Tomah has been entrusted with arrangements. Online condolences can be left at www.sonnenburgfamilyfh.com.