Norwalk police report
By County Line | Posted November 29th, 2018 |

Tweet
The following is the Norwalk Municipal Court docket for November.
April 19th, 2019
by
County Line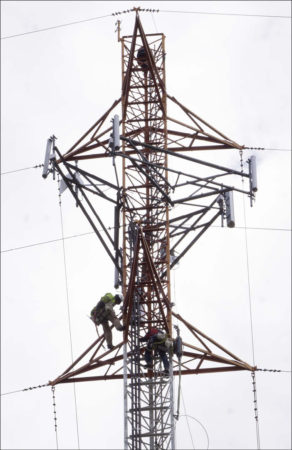 Last week, employees of Diamond Tower Service, a St. Cloud, Minn., company, worked atop a 200-foot tower located on County Highway V, behind the Town of Wellington shop, doing upgrades for T-Mobile, which leases space on the structure.
---
April 11th, 2019
by
County Line
In recognition of Mental Health Awareness Month, the Monroe County Mental Health Coalition will sponsor an educational presentation Friday, May 3, from 8:30 to 10:30 a.m. at the Sparta City Hall Council Chambers.
---