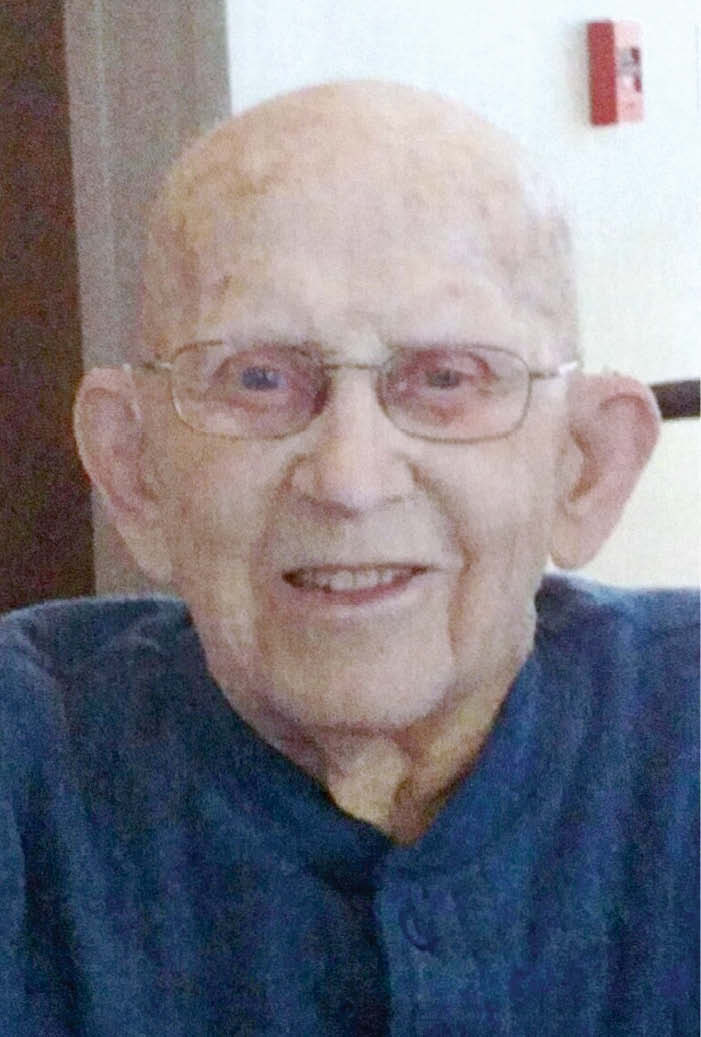 Norbert H. Popp, 95, of Kendall went to heaven to be with Jesus on Saturday, Jan. 21, 2017. 
He was the only son of Henry and Amanda (Hoef) Popp. He was born Sept. 27, 1921. He grew up in and lived near Kendall all of his life. On Nov. 17, 1947, he married Elaine Preuss. They have two children, Dave (Debbie) Popp and Mary (Don) Miller. Also surviving are eight grandchildren, 14 great-grandchildren and one great-great-grandchild. 
Norbert and Elaine had a wonderful 69 years together. They farmed together, worked other jobs away from home to build their life together, and took care of parents and other elderly relatives together. In 1978, Dad was able to fulfill his lifelong dream of building their home together. They enjoyed life in that home until January 2016, when failing health made them move to an assisted living center together. Casa De Oakes in Reedsburg has been their home for the past year. There they made many friends with both the residents and staff, who enriched their lives and helped them maintain a good quality of life. Dad was never a complainer; his answer every time someone asked how he was doing was, "I never felt better in my life," followed by a smile.
Norbert was preceded in death by his parents; two sisters, Roma Noth and Norma (Verwiebe) Loveless; and three brothers-in-law, Martin Noth, Herb Verwiebe and Marvin Loveless.
A funeral service will be at 10:30 a.m. Saturday, Jan. 28, at St. John's Evangelical Lutheran Church, 297 E. South Railroad St., Kendall, where he was a lifelong member. Pastor William R. King will officiate. Burial will be at the South Ridge Lutheran Cemetery. 
Relatives and friends are invited to call at the church on Saturday from 9 a.m. until the time of the service. Online condolences may be sent to www.sonnenburgfamilyfh.com. The Smith-Nelson Funeral Home of Kendall is assisting the family with the arrangements.
Memorials can be given in Norbert's name to benefit St. John's Evangelical Lutheran Church in Kendall and Casa De Oakes Assisted Living in Reedsburg.