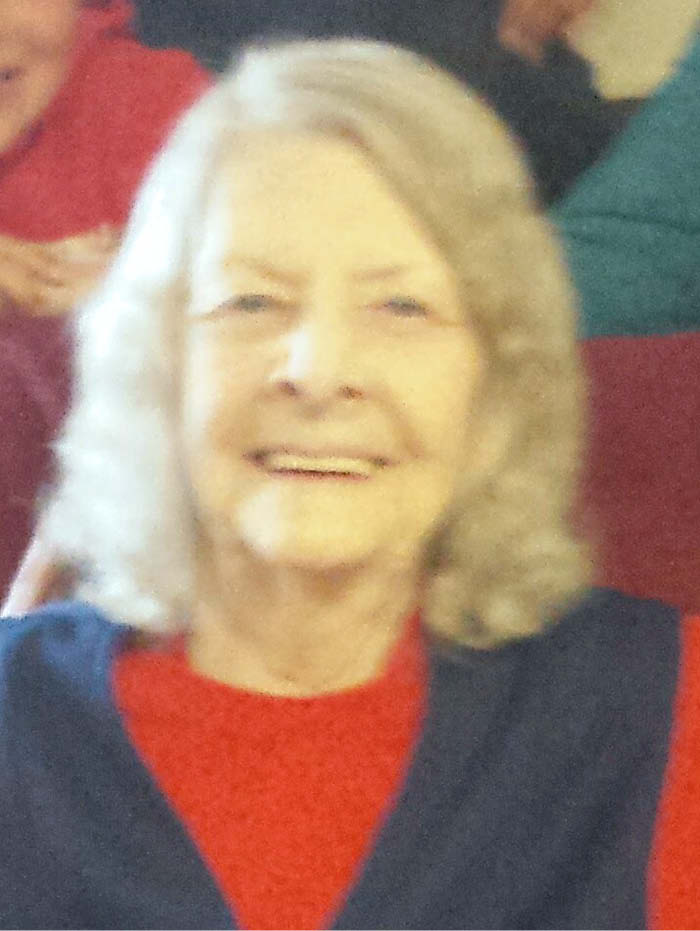 Minnie Ida Rickert, 85, of Ontario passed away Tuesday, Aug. 29, 2017, at the Gundersen Lutheran Medical Center in La Crosse.
Minnie was born Feb. 2, 1932, to Earl and Esther (Hanamann) Carmen in Janesville. Minnie served in the U.S. Army for almost a year. 
Minnie is survived by her best friend and love of her life, Thomas D. Tupper of Viroqua; her children,  Debbie (Stuart "Billy") Belcher of South Daytona, Fla., Thomas R. (Darlene) Tupper of La Crosse, Dixie (Dean) Sowle of Viroqua, Rae Jean Rickert of Camp Douglas, Sandee (Gary) Frei of Camp Douglas, Diana Smith of Ontario, Tammy (Rick) Wiltzius of Wausau, Candy (Randy) DePietro of Acworth, Ga., and William (DeeDee) Rickert of Onalaska; many grandchildren, great-grandchildren and great-great-grandchildren; a daughter-in-law, Vicki Tupper; and many other relatives and dear friends.
Minnie was preceded in death by her parents; one son, Robert Tupper; and one daughter, Terry Tupper.
Funeral services will be at 11 a.m. Saturday, Sept. 9, at the Torkelson Funeral Home in Ontario. Pastor Clyde Ewers will officiate. Burial will follow in the Hilltop Rest Cemetery in Ontario. Family and friends are invited for visitation from 9 a.m. until the time of service at the Torkelson Funeral Home in Ontario. Online condolences may be offered at www.torkelsonfuneralhome.com.