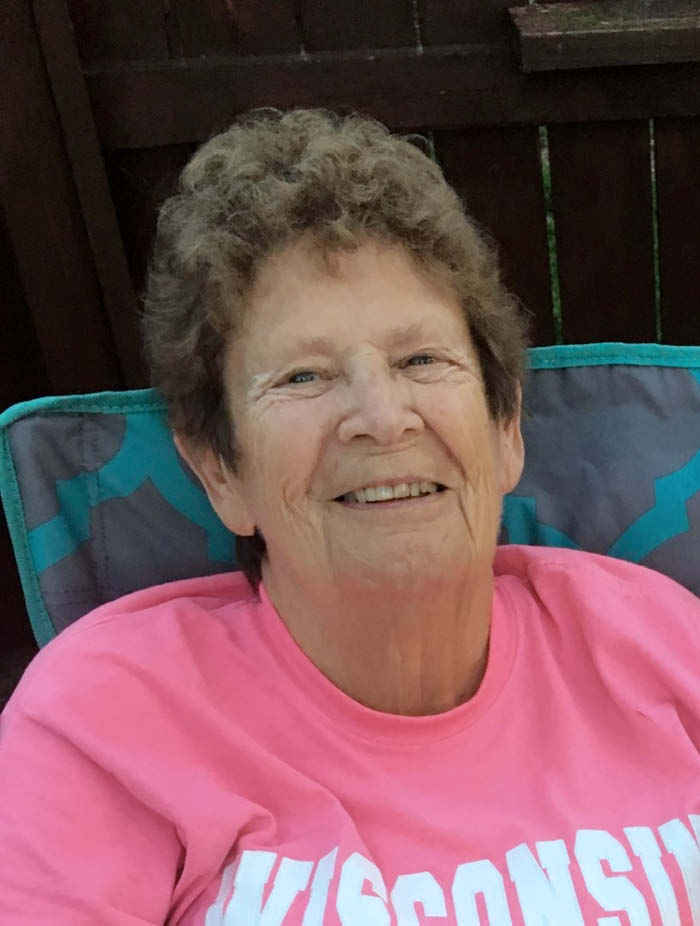 Mary Jane Johnson, 78, of Janesville passed away peacefully in her home Friday, Dec. 4, 2020, with her family at her side.

She was born in Belvidere, Ill., on Aug. 17, 1942, the daughter of Donald and Betty (Pearce) Stillwell. Mary Jane married Bernard "Bernie" Johnson in Tomah on June 6, 1964, and they celebrated 52 years together before his passing on Nov. 4, 2016. Mary Jane worked as manager in the service department for many years at Parker Pen, and she was a faithful member of St. Peter's Lutheran Church.

She enjoyed her Tuesday-afternoon games of dominos with her friends. Mary Jane was a member of the Rock Valley Carvers Club and often spent her free time carving at the senior center. She was a talented member of the Day Lillies singing club. Her greatest joy and light of her life was her grandchildren and great-grandchildren. She was loved and will be missed by everyone who was blessed to know her.

Mary Jane is survived by her daughters, Ann (Al) Lien and Linda Toledo; her grandchildren, Meghan (Blake) Hansen, Mollie (Willie Rommel) Brady, and Mark (fiancé, Jordan Hawkinson) Brady; her great-granddaughters, Iyla and Ainsley Hansen; her sister, Sybil Stillwell; and many extended family members and friends.

She was preceded in death by her parents; her husband, Bernie; and her sister, Melissa Anderson.

A visitation will be held from 4–6 p.m. Wednesday, Dec. 9, at Schneider Funeral Home. A private family service will be at St. Peter's Lutheran Church. In lieu of flowers, the family requests donations to the National Kidney Foundation. The Schneider Funeral Home & Crematory is assisting the family. For online condolences and a guestbook, please visit www.schneiderfuneraldirectors.