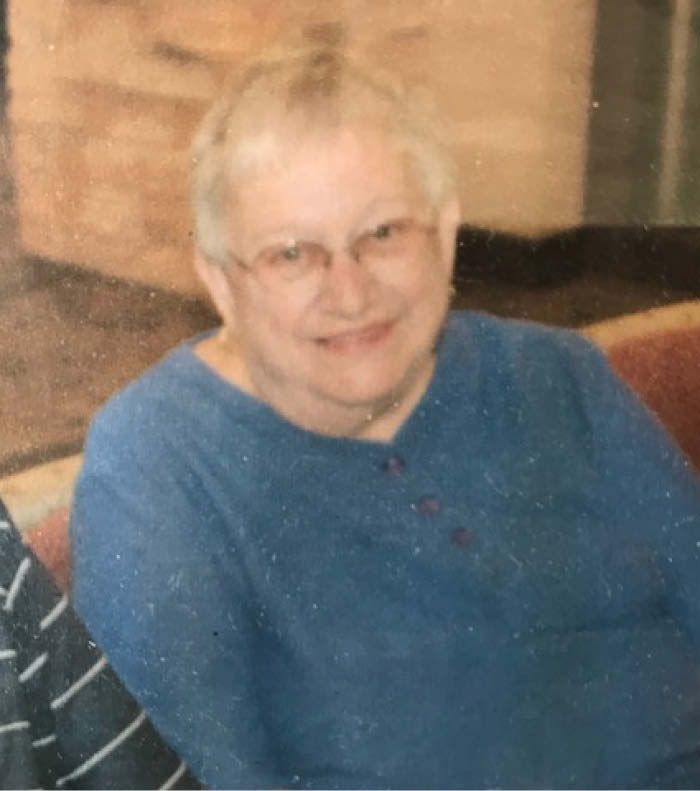 Mary Eva Robinson passed away Saturday, February 24, 2018, at Norseland Nursing Home in Westby, Wis., at the age of 87.
She was born to Joe and Carrie Bold on Feb. 6, 1931, in La Farge. She graduated from La Farge High School as valedictorian in 1949. After graduating, she worked as a shop girl in La Crosse before meeting a tall, handsome man from Ontario named Jack Robinson.
Jack and Mary married on June 9, 1950, and took over the family business, Robinson Hardware in Ontario. Here they raised four sons, Terry, Doug, Dave and Tim, in the apartment above the store.
Ontario is a small town, but Mary's presence was anything but. From teaching Sunday school and singing in the church choir to serving on the library board and volunteering for every Election Day, Mary was an active member of the community. Jack and Mary were fixtures at Brookwood's basketball and football games, plays and concerts. As the Robinson family grew, they were also active in as many events of their beloved grandchildren as they could, wherever it took them. Supporting family was a top priority. Mary enjoyed baking treats for her family. Her chocolate chip cookies were world-famous.
Mary is survived by her children, Terry (Norma) of Wilton, Doug of Onalaska, Dave (Brenda) of White Bear Lake, Minn., and Tim (Luanne) of Floral City, Fla.; as well as 10 grandchildren and 12 great-grandchildren; and forty-eleven friends who will miss her greatly.
Mary was preceded in death by her parents; her husband, Jack, in 2011; and her brother, Don, and his wife, Alpha.
Funeral services will be at 2 p.m. Thursday, March 1, at Grace Community Church in Ontario. Pastor Bruce Milleman will officiate. Burial will follow in Hilltop Rest Cemetery. Family and friends are invited for visitation from 5–8 p.m. Wednesday, Feb. 28, at the Torkelson Funeral Home in Ontario. Visitation also will be held Thursday from 1 p.m. until the time of service at the church. The Torkelson Funeral Home of Ontario is assisting the family with arrangements. Online condolences may be offered at www.torkelsonfuneralhome.com.