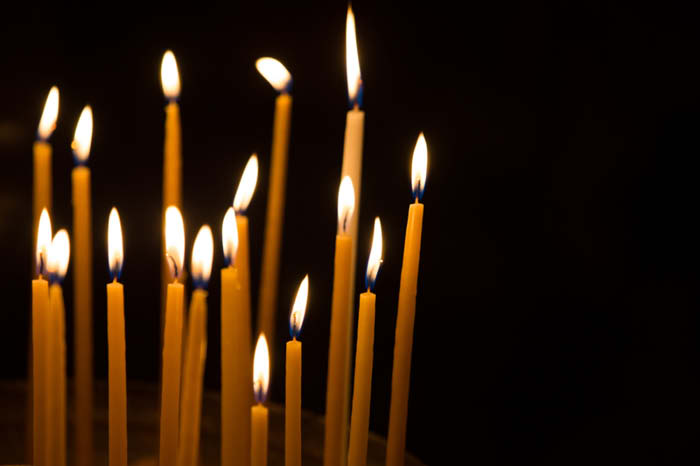 Marie Catherine (Vaningan) Arndt, 84, of Hustler, Wis., passed away Aug. 31, 2017, at her home.
Marie was born Aug. 30, 1933, to Albert and Ella (Shebeck) Vaningan in Hillsboro. She attended Hillsboro Public Schools, graduating with the HHS class of 1951. After graduating from high school, Marie worked at the Hillsboro Canning Factory.
Marie met Verne Arndt of Wilton, and they were married on Sept. 1, 1956, at St. Paul's Lutheran Church in Hillsboro. They resided in Wilton, where Albert, Linda, and Thomas joined the family. In November 1961, the family moved to Hustler, where Richard joined the family. Marie has lived in the same house in Hustler for almost 56 years. For many years, Marie worked as a substitute cook at Hustler Elementary School and at New Lisbon Public Schools.
Marie was a longtime, diehard Chicago Cubs fan and was absolutely thrilled when the Cubs won the World Series in 2016. She was also a longtime member of Trinity Lutheran Church.
Marie is survived by her four children, Albert of Milltown, Wis., Linda (John) Nebelsiek of Chippewa Falls, and Thomas (Terry) and Richard, both of Hustler; three granddaughters, Nancy Lee (Jason Steele) and Ashley (Brandon) Lucas, both of Green Bay, and Erin Arndt of Pittsville, Wis.; six great-grandsons, Braylon, Urijah, Jacoby and Beckham Steele, Braxdon and Bruen Lucas, and Bretton Joseph Hugo Lucas, expected in November; as well as two step-grandchildren, Josh (Donna) Nebelsiek and Jackie (Joe) Peters, and three step-great-grandchildren.
She is further survived by brothers- and sisters-in-law, Janice (Vere) Prell of Tomah, Bernard (Betty) Arndt of Wilton, Judy Arndt of Wilton, Marty (Julitta) Arndt of Wilton, Lois (Gordy) O'Rourke of Wilton, Ethel (Don) Dechant of Sparta, Hugo (Jack) (Mary Ann) Arndt of Wilton, Arlis (Larry) Ballwahn of Wilton and and Leonard (Dixie) Arndt of Wilton.
She is further survived by nieces, nephews, cousins, other relatives and friends.
She was preceded in death by her husband, Verne (2014); her parents, Albert and Ella Vaningan; her father-and mother-in-law, Hugo and Clara Arndt; her brothers-in-law, James Arndt and Carl Arndt; and her godson, Mark O'Rourke.
A memorial service will be at 11 a.m. Wednesday, Sept. 6, at Trinity Lutheran Church in Hustler. Relatives and friends are invited to a visitation from 5–8 p.m. Tuesday, Sept. 5, at Trinity Lutheran Church. Rev. Dawn Lindberg will preside. Burial will take place in the Hustler Cemetery. Online condolences are available at www.harefuneralhome.com.