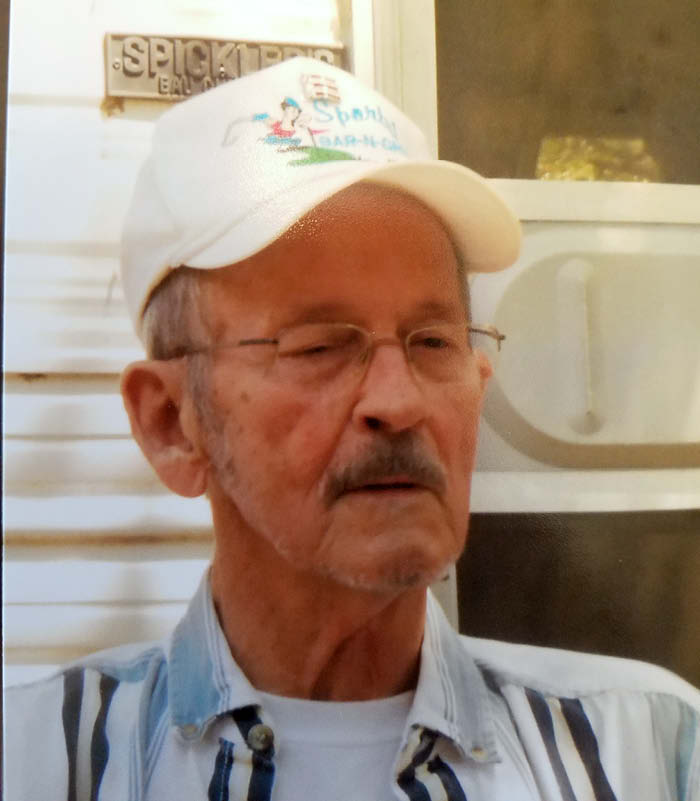 Lynn E. Nottestad, 78, of Pigeon Falls, Wis., passed away peacefully Friday, May 12, 2017, at the Pigeon Falls Health Care Center.
He was born Oct. 19, 1938, in La Farge, the son of Arthur and Irene (Markee) Nottestad. Lynn grew up in the Rockton and La Farge area. He served in the United States Navy, based out of San Diego, Calif., from 1955 until his discharge in 1957. 
Lynn was united in marriage to Joan Enking on March 22, 1958. They raised eight children in the Janesville area. He worked for General Motors, assembling cars, but spent most of his career as a car-hauling truck driver. Lynn retired from Cassen Auto Transport in 1989.
He loved camping, fishing, and spending time outdoors with family and friends. Lynn enjoyed playing cards, animals, and his sports teams (Badgers, Packers, and Brewers), and an occasional beer and cigar.
He was a generous and humble husband, father, grandfather, brother, and friend who was loved and respected by those who knew him. Lynn gave selfishly to those in need and never asked for anything.
He was very proud of his children, grandchildren, and great-grandchildren.
Lynn is survived by his significant other, Clarice Gran of Pigeon Falls; his children, Mike (Terri) Nottestad of Edgerton, Wis., Renee (Dave) Tweed and Craig Nottestad, both of Northfield, Wis., Jeff Nottestad of Coral City, Wis., John (Jesse) Nottestad of South Carolina, Jim (Kelly) Nottestad of Necedah, Gina Nottestad of La Crosse, and Jolyn (Paul) Morphew of Northfield, Wis.; 20 grandchildren; 19 great-grandchildren; his siblings, Phil (Sherry) Bolden, Jeff (Barb) Bolden, Brad Bolden, Jody (Jon) Schiel, and Lynda (Pete) Schiel; and other nieces, nephews, relatives and friends.
He was preceded in death by his wife, Joan; two granddaughters; and his parents, Arthur and Irene.
A memorial service with military honors will be at 12 p.m. Saturday, May 20, at Upper Pigeon Creek Lutheran Church in Northfield, Wis. Rev. David Christianson will officiate. Burial will be at a later date.
Family and friends are invited for visitation on Saturday, May 20, from 10:00 a.m. until the time of the service at the church.
Jensen-Modjeski Funeral Home of Hixton, Wis., is assisting the family with arrangements.